Carbon Knife Steel 1084, 3.5 x 50 x 1000 mm
Gift wrapping:

Options available

Shipping:

Calculated at Checkout
Bulk discount rates
Below are the available bulk discount rates for each individual item when you purchase a certain amount
| | |
| --- | --- |
| Buy 3 or above | and pay only $33.00 each |
Description
Knife Making Steel bar, 1084 Carbon Steel in 3.5 x 50 x 1000 mm
The most popular carbon steel for new makers is probably 1084 Carbon Steel, due to ease of heat treatment.
The blade can be heat treated any way you can get it hot enough, no soak time or complicated temperature changes required.
For instance with a forge, a blowtorch or a kiln heating the blade until dull orange and checked against a magnet.
When the steel no longer is attracted to the magnet, it has hit critical temperature and can be QUICKLY quenched in canola oil.
Size of steel bar is about 3.5 mm thick, 50 mm wide and 1000 mm long.
The steel comes already annealed and ready to work.
Annealed means the steel is "soft" and workable with hand tools.
It can be drilled, filed, ground and shaped with relative ease. Look up hand filing jig on youtube for an easy to make hand filing jig for making even bevels.
This steel will need to be heat treated, either at home or by sending it away for professional heat treatment.
This is the steel used in the carbon steel basic knife making kit.

Heat treating 1084 Carbon Steel:
Heat steel to non-magnetic (about 815-820 C)
No hold time, quench as soon as hot enough
Quench in 30-40 C canola oil for a fast, effective quench
Temper twice, for 2 hours at 200 C (in a kitchen stove, for instance)
Optional: it is recommended to stress relieve the steel by heating it to red hot and letting it air cool a couple of times before quenching. This helps reduce stress in the steel before the (stressful) quench. If wanting to normalise to refine grain size, heat to 870 C and let air cool 2-3 times. Normalising is done if the steel has been forged, if doing stock removal this step is not usually done.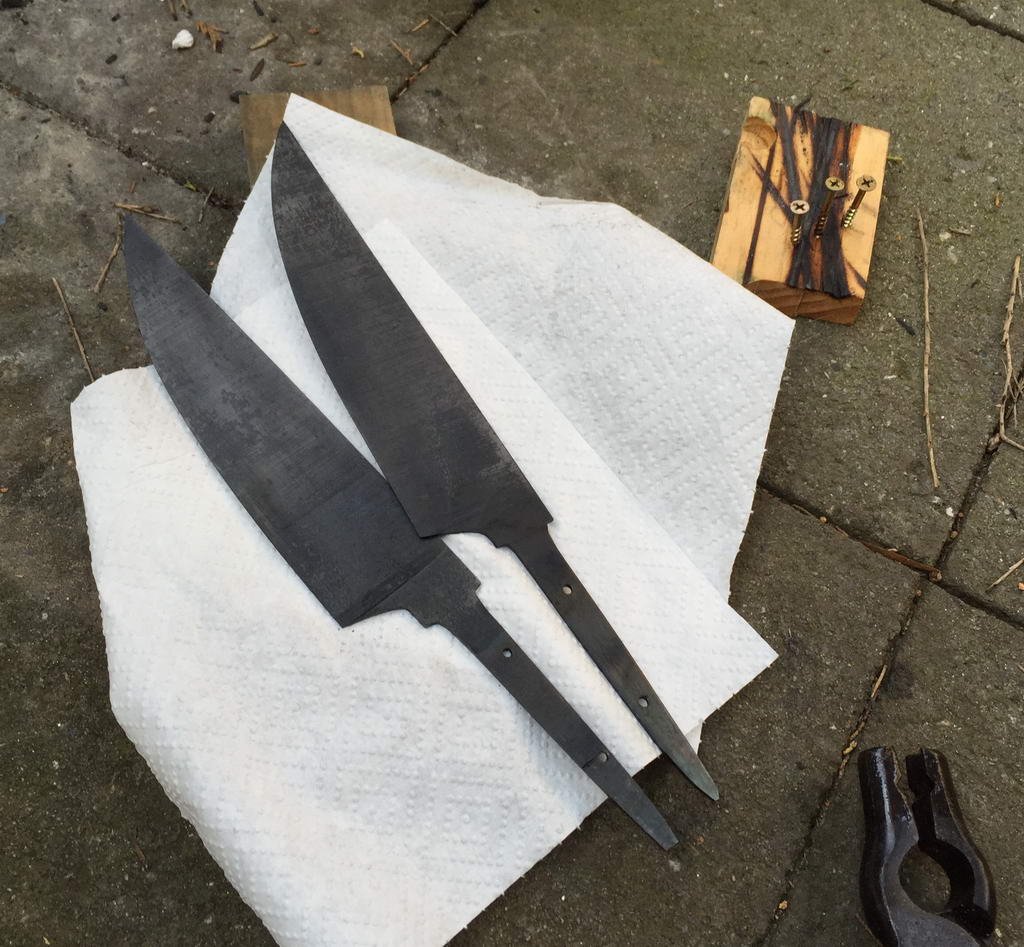 showing blades after normalizing cycles, where the blades are heated and left to air cool. This is often done before quenching, helping to releave tension from the blade before quenching. It also helps reduce the grain size if the blade has been overheated and is generally a good idea.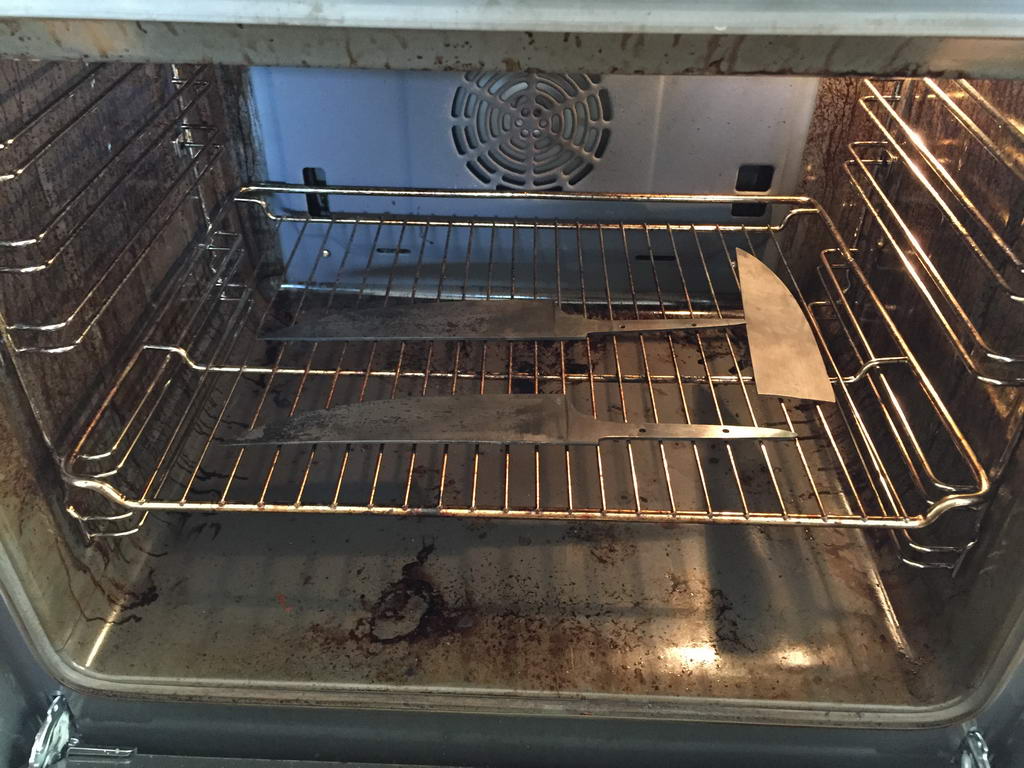 View All
Close
14 Reviews
Purchased 10 bars for a large order to make knives, the bars came quickly, well packaged and in good condition.

Worked as aspected

Very satisfied with all the products I have purchased from creative man.
Service is fantastic, highly recommend.

Great steel, arrived clean and straight. Will be purchasing more in future!

Great product. Love the fact you put the labels on with info about the heat treating.

The order came by courier very quickly. A sign of how impressed I was is the fact that I have made another order.

Good quality steel.
Good quality people.
Hassle free service and fast post considering we were still in the middle 8f The Plague.

Great product and great service. Highly recommend.

Great service as always
View All
Close