In July we ran the Off-cuts challenge on the Australian Beginner Knife Making Group on facebook.
Here are the winners and a couple of the knives entered!
Challenge rules:
make a handle from off-cuts
aim to use at least two pieces
no piece more than 50% or so of the handle
bonus points for complexity
you do not need to make the blade, this is a handle-making competiton
The challenge was held on the facebook group only, with 3 winners each receiving $100 on Nordic Edge.
The scoring was done by the group members, scoring the knives entered on the below criteria:
In total there were 15 knives entered, across a wide range of types.
Billy P entered a massive crocodile-hunter looking bowie, Nyssa N entered a beautiful folder she made the handle from by combining a lot of different materials. Andrew W used a blade from Nordic Edge and crafted a handle of wood, antler and G10.
It was impressive to see how many different knives we came up with as a group, and fun to see off-cuts being put to good use.
The whole challenge came about as a few of us were talking about how we as knife makers tend to have a bag of "goodies", handle materials we want to make something from - but the bag seems to grow bigger over time, not smaller :)
Then to make matters worse, many of us tend to store off-cuts of especially nice stuff somewhere. "I'll use that nice piece of ebony as a spacer at some point". Personally I really enjoy digging up one of those pieces and use as a spacer or bolster piece, and by the looks of things so do many others!
So here are our 3 winners:
1 Place: Nyssa Norton with a score of 4.185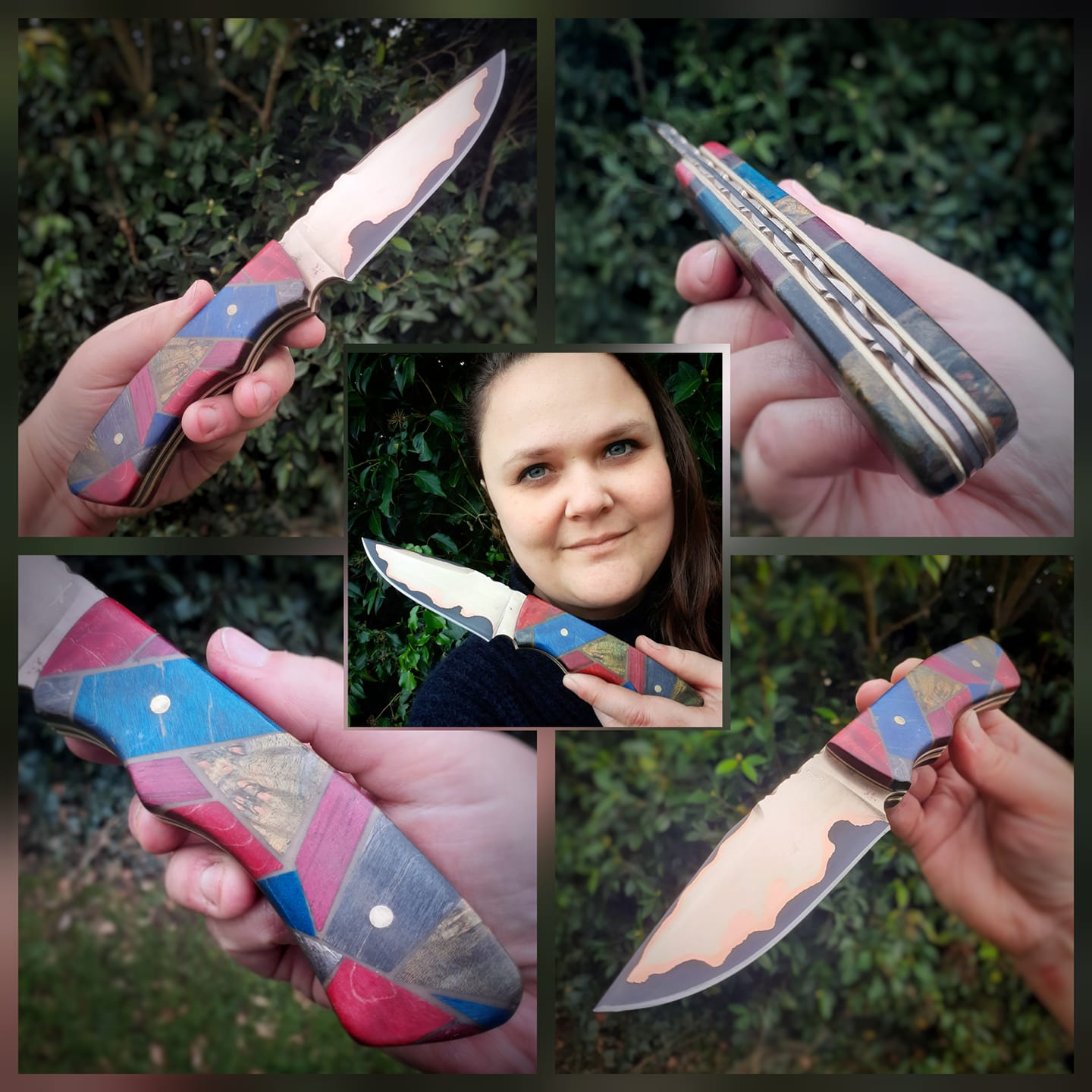 Here is what Nyssa had to say about the knife: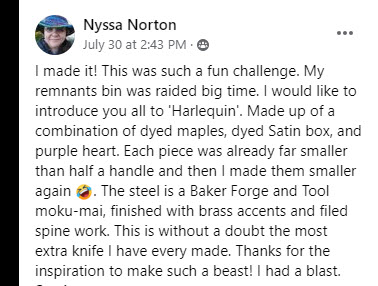 2nd place: Ox Montalvo with 4.050 points: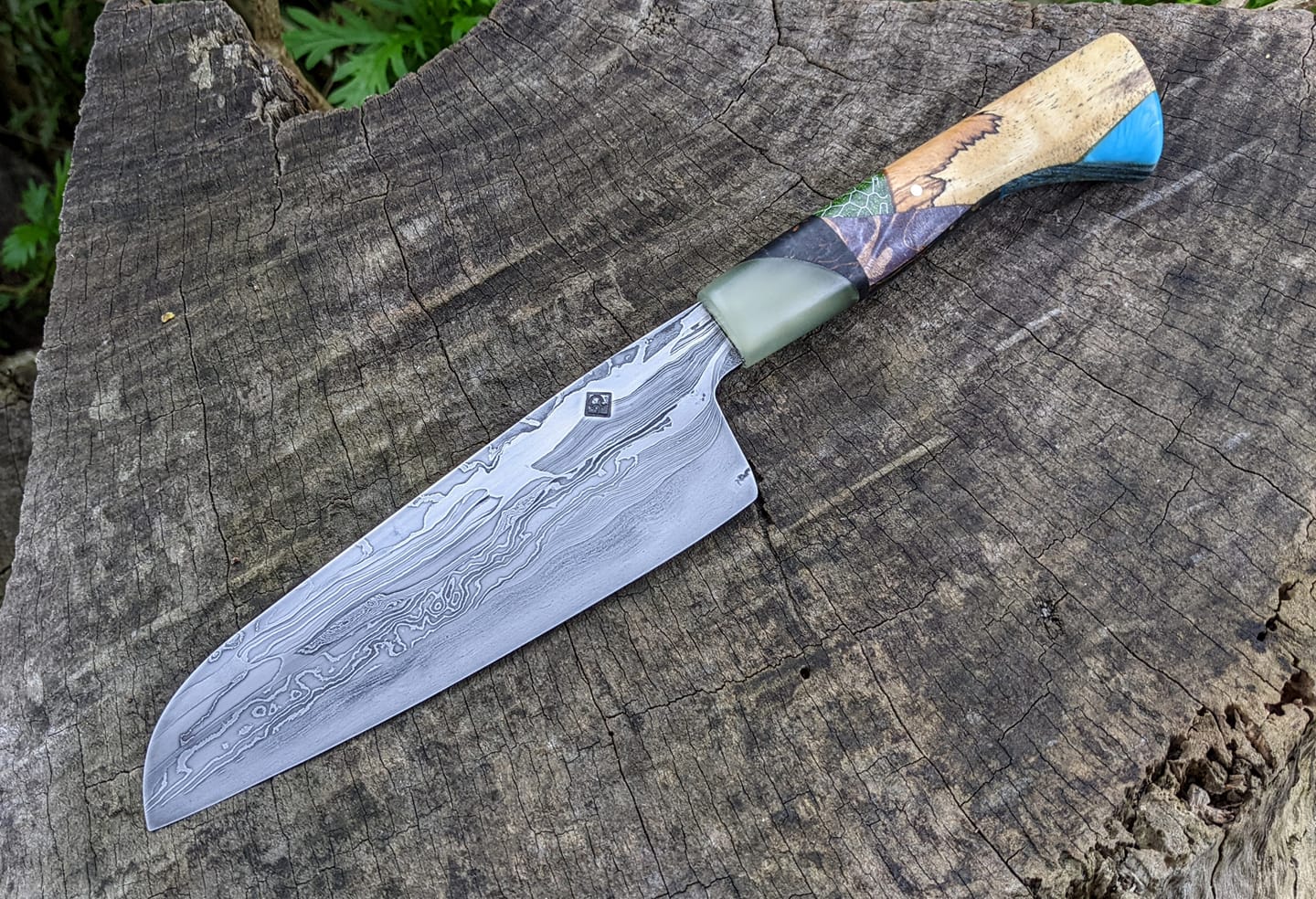 The description of the knife: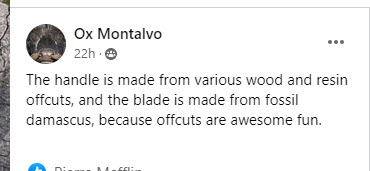 3: Mike Bandala with 3.888 Points: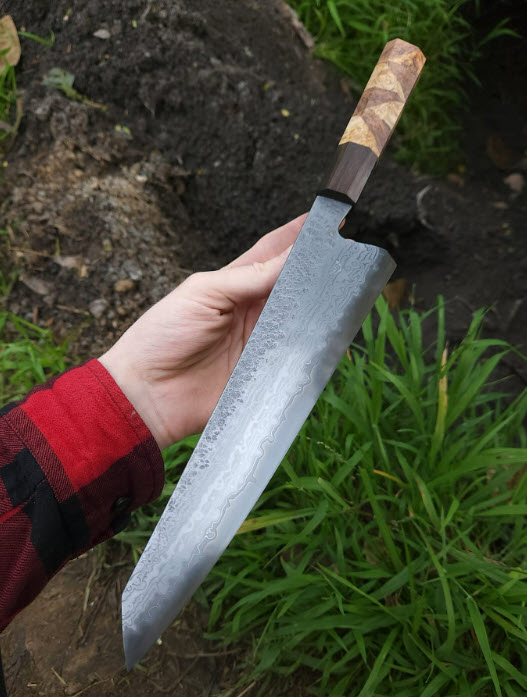 Here is what Mike had to say about his knife: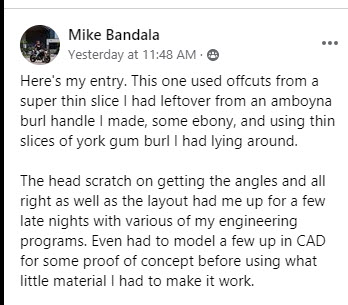 Thank you to all who entered the competition, commented and made it a fun experience!
And thank you to all the members who helped judge the winners who each gets $100 on Nordic Edge.
Recent Posts
I really enjoy forging, and have ended up making mostly just chef knives.I like that I get to use th …

We had Mary from ClassBento come with her partner to take some photos during the last Introduction t …

In July we ran the Off-cuts challenge on the Australian Beginner Knife Making Group on facebook.Here …