Who is ready for the Awards 2022!!
Starting May 1st and lasting until Sunday May 29th, you have 4 weeks to complete a knife and enter it into the free, online only competition that is the Australian Knife Making Awards 2022.
The guys hosted the Award Start presentation on Facebook Sunday 1st of May, LINK
Here are the summary slides from their presentation;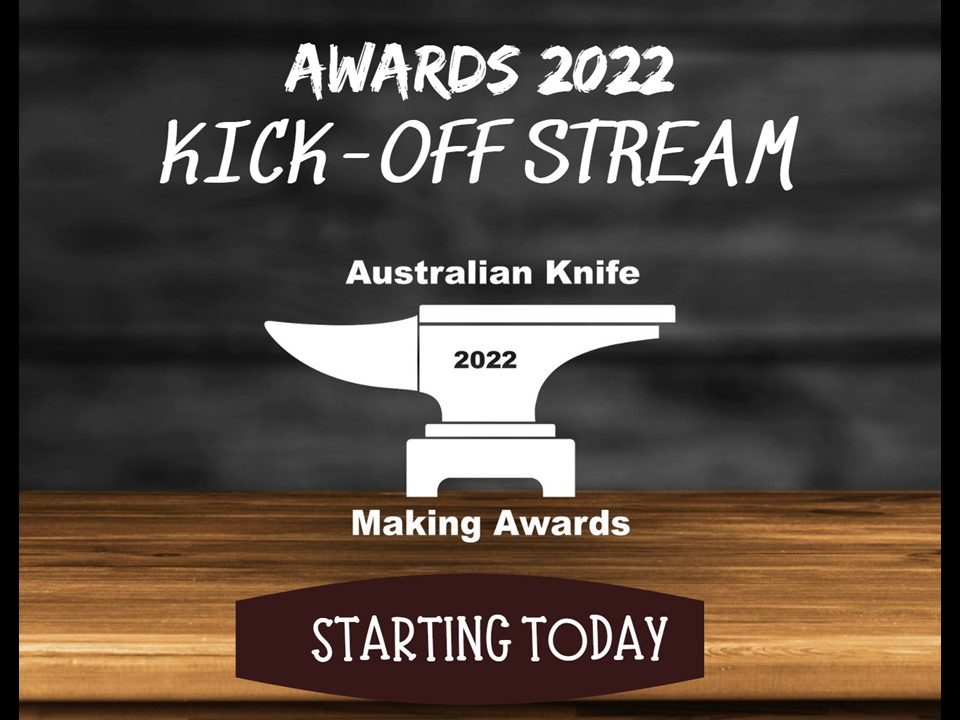 Your hosts this year is Riley Burns from Nordic Edge, Jamie Bishop from Sausage Man Forge and Nordic Edge, as well as Tony Earwaker as head judge representing the Australian Knifemakers Guild;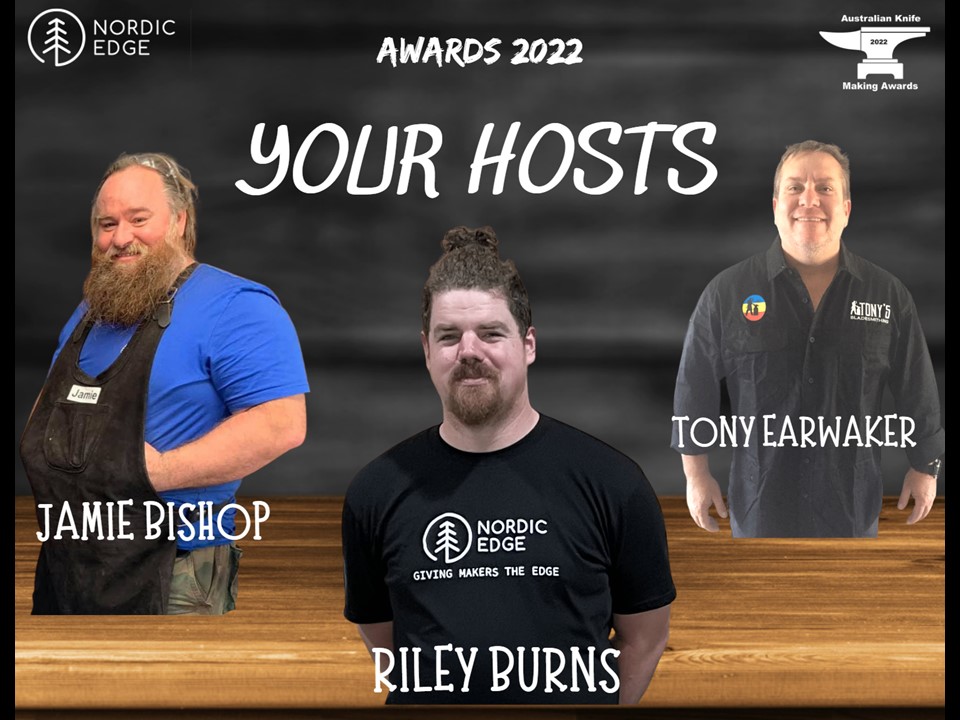 The Australian Knife Making Awards is an annual knife making competition held online in May every year.
Organised by Nordic Edge for the Australian and New Zealand maker community.
Aimed at beginners to get some feedback on your work and build confidence towards exhibiting at a physical knife show -if you would like to at some point - it is free to take part and you get feedback on your knfe and possibly win a trophie.
The criteria is that the knife has to be completed by Sunday 29th of May, can be started whenever.
What does "completed" mean? Up to you, really. We just hold the awards for a bit of fun, leaving with you how hard you are on yourself here.
NOTE there are more requirements per category NOT covered in this post. This is only a summary of the Awards starting stream from Sunday 1st of May.
On Wednesday 4th of May there is a live stream covering the actual requirements per category, on the Nordic Edge facebook Page.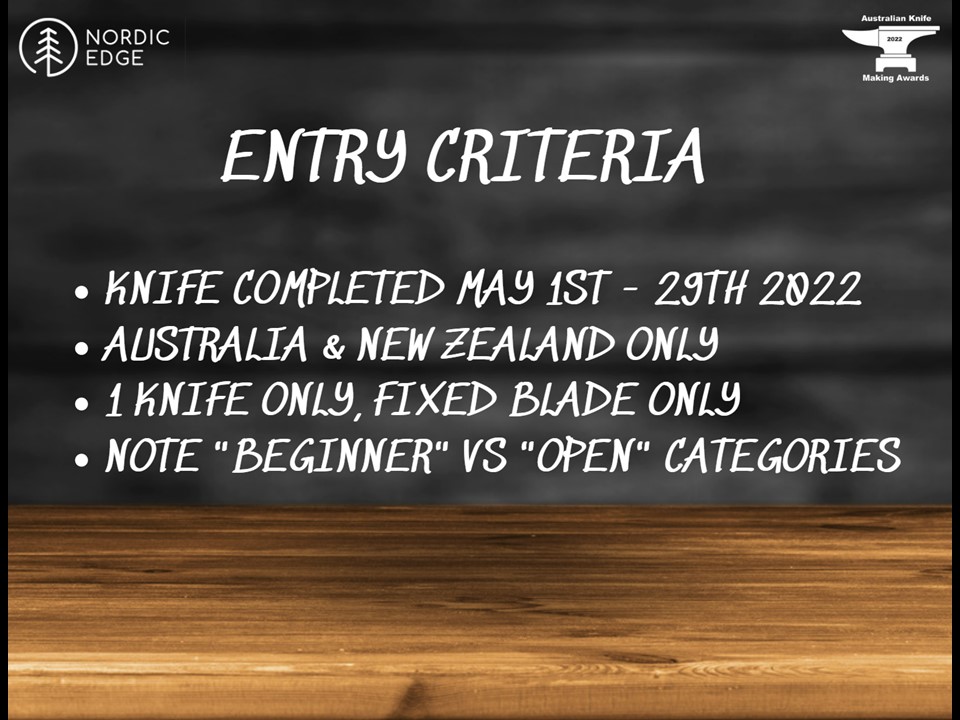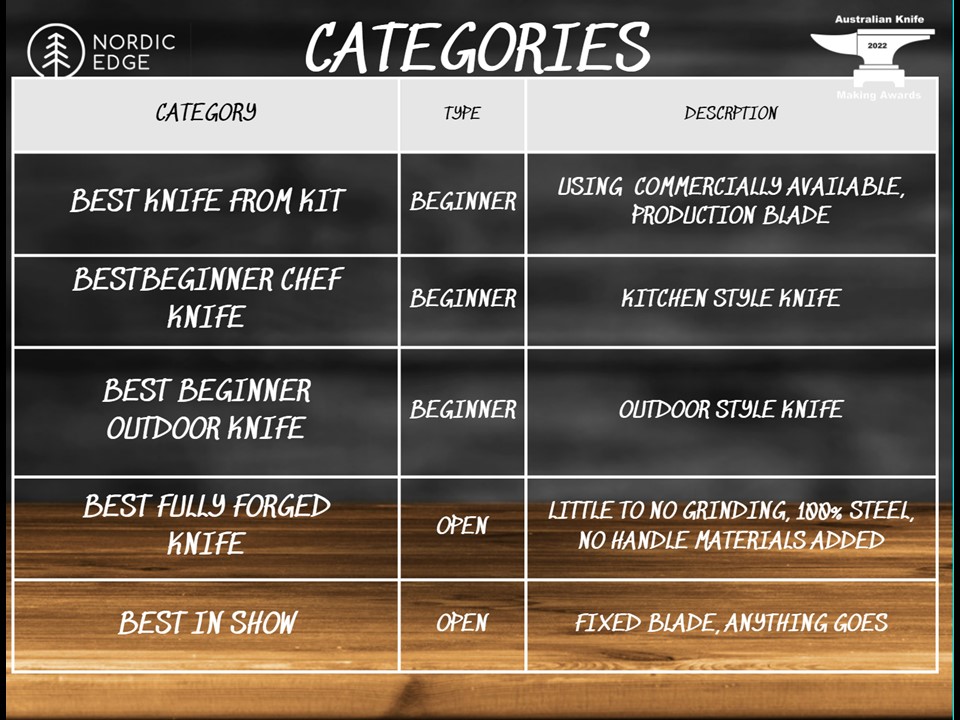 There are 3 "Beginner" and 2 "Open" categories, if in doubt check out the Live streams for more details.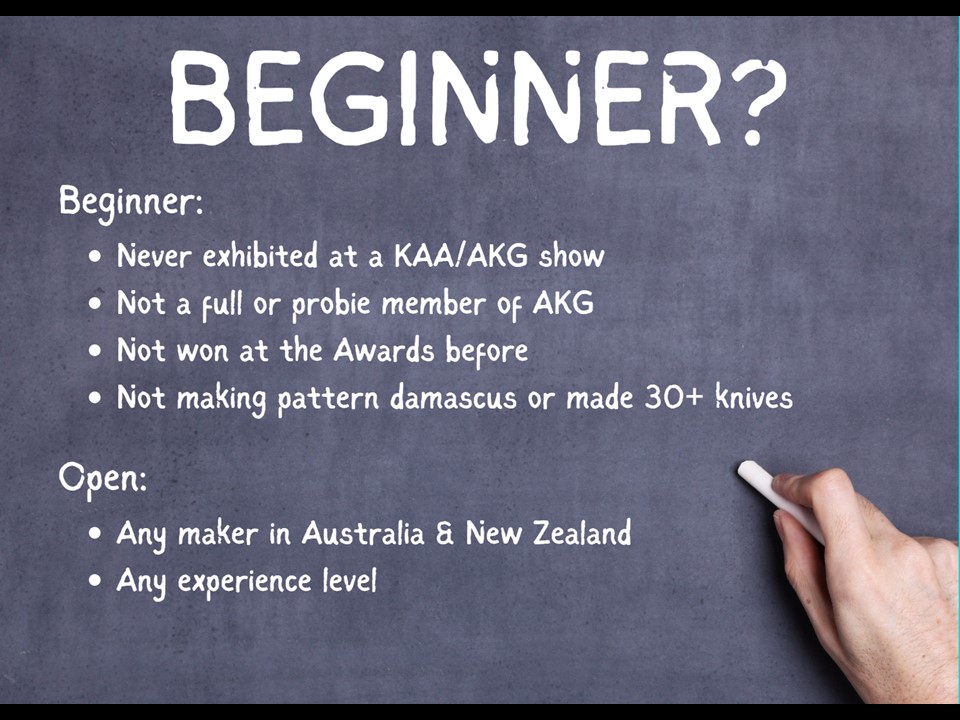 4 out of 5 categories are judged by the Australian Knifemakers Guild, they will not only score the knives but also give some helpful comments. This is aimed at helping the makers note where to focus to grow their skills, no matter what your level is today.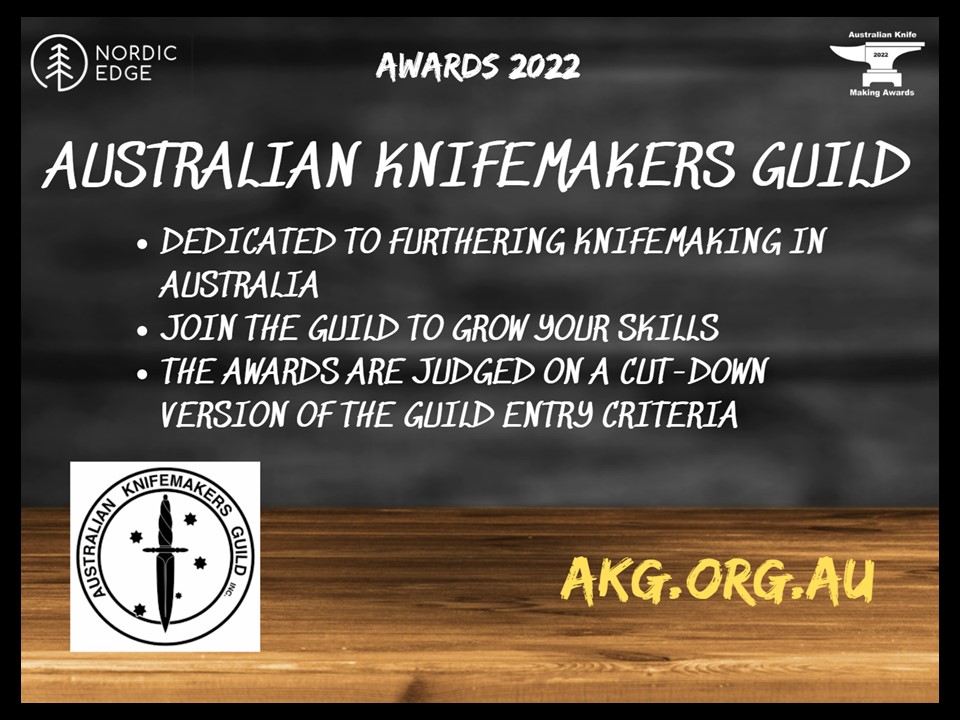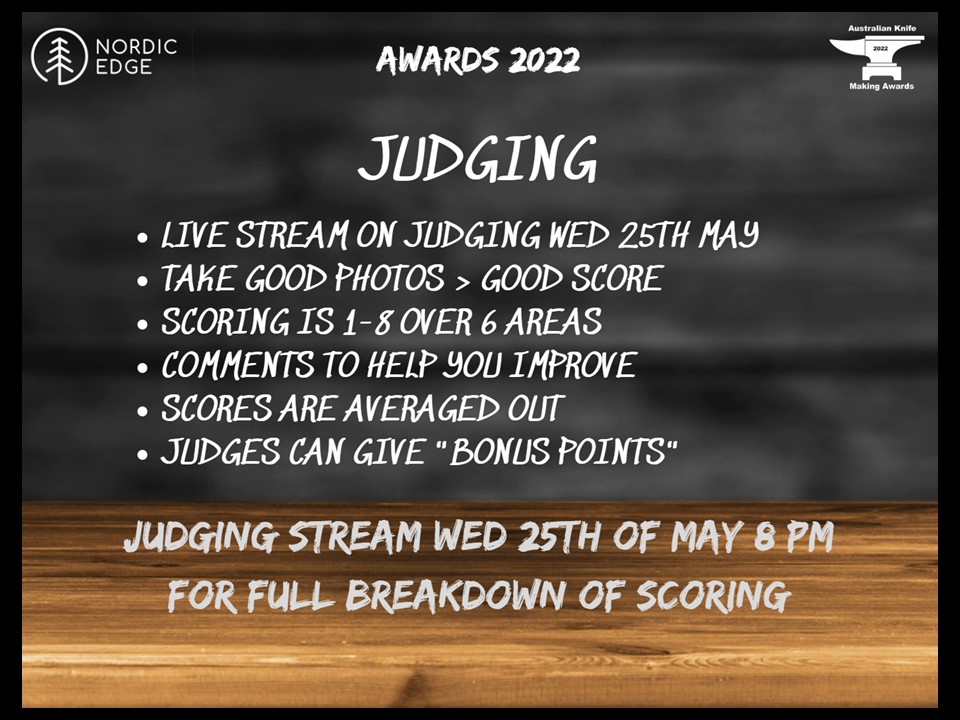 Each live stream has a giveaway, the below were the prizes on the 1st of May stream.
summary of the timeline, note the big session Wednesday 4th of May at 8 PM AEST covering the categories, and criteria per category. And Wed 25th of May Tony Earwaker is covering the Judging and Scoring aspects.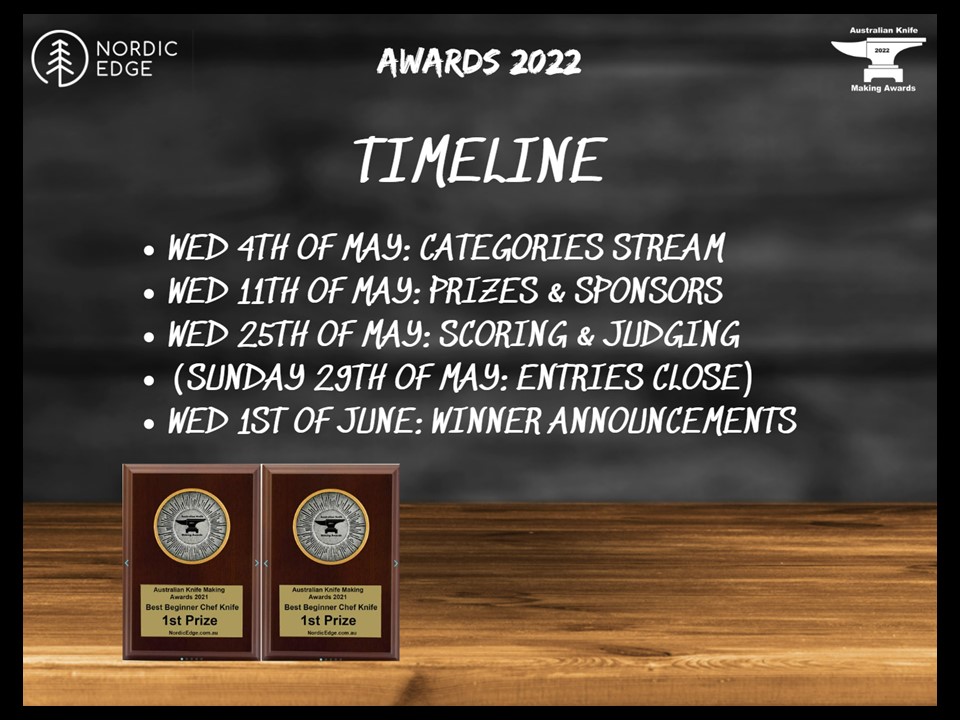 Recent Posts
Plane Old Iron ForgeJacob McNamara at Plane Old Iron is working hard on a new batch of 2.5 lbs round …

Wednesday 18th of May 2022 the Awards 2022 stream covered:HOW TO ENTER & WHAT PHOTOS TO TAKE.The …

Here are the summary slides from the live stream Wed 11th of May 2022: Prizes per top 15 spotsTroph …