A hands-on workshop, of course!
At Nordic Edge we are happy to hold beginner workshops in some of the "lost arts" of the past;
Forged Knife Making Workshop
Introduction to Blacksmithing Workshop
Spoon Carving Workshop
These are all one day, hands-on workshops where you join a small group and create something yourself.
At the end of the day you leave with new skills, hopefully a better understanding of how some of these things used to be made in the past - as well as your very own project you made on the day!
Here are a couple of photos of one of Jamie "Sausage Man" Bishop's last classes; teaching the forged chef knife workshop. Each student forged their own chef knife to take home before heat treating it, grinding the profile to their design, grinding the bevels and gluing on a ready-made wooden handle.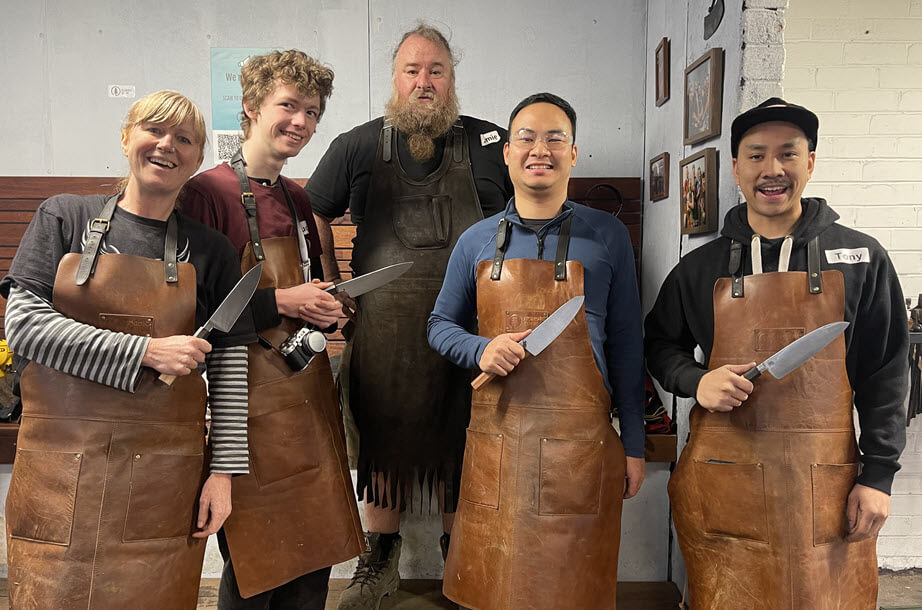 Forging the chef blade from a piece of steel is maybe the most fun part?!
All students start out with the same looking piece of steel... and it is amazing to see how the end results differ based on the student's preferences. You can bring your own design in your head, or use some of our templates and models on the table to help guide your decisions. **you will be making a chef knife of 150-210 mm in length and max 50 mm wide, just to be clear on the "bring your own design" bit :) ***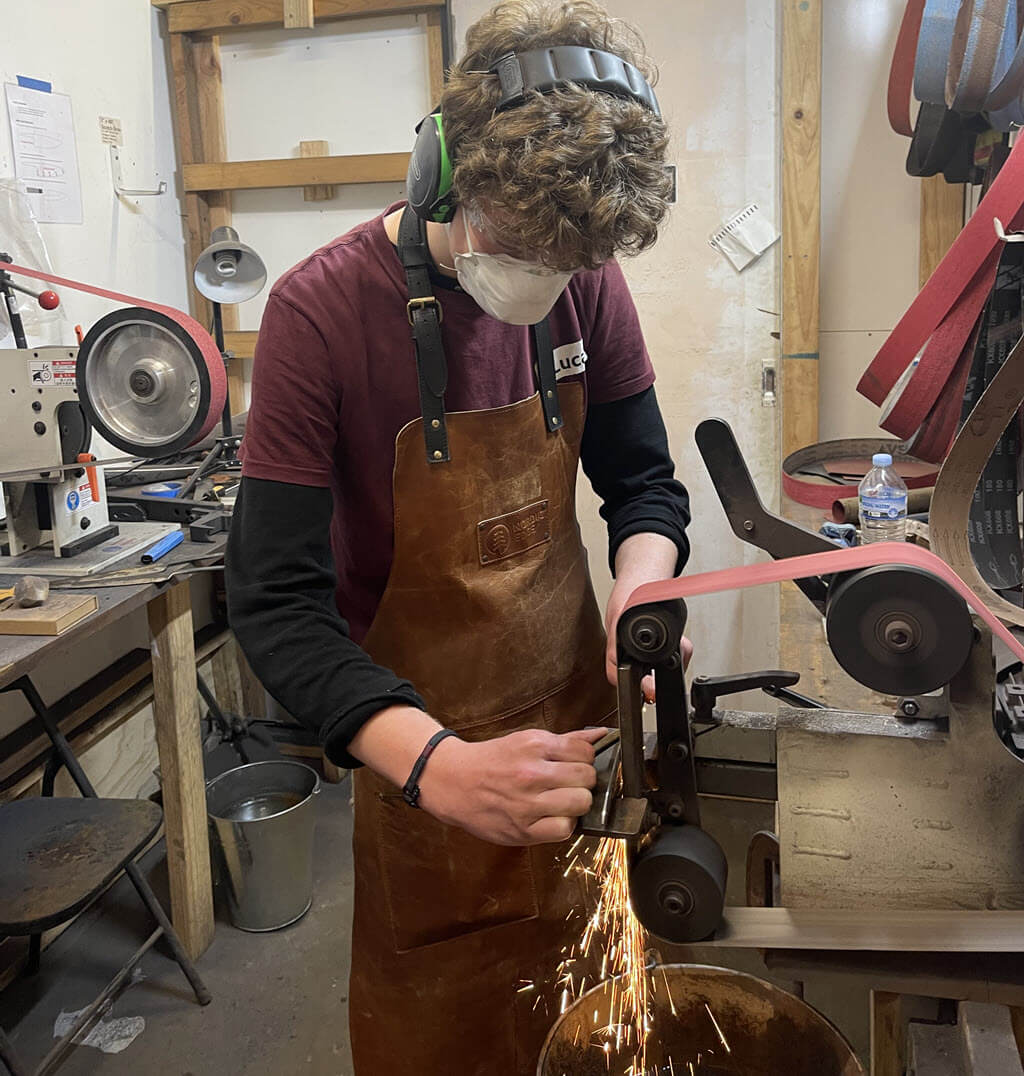 To book your workshop, check out this link: https://nordicedge.com.au/workshops/
Recent Posts
I really enjoy forging, and have ended up making mostly just chef knives.I like that I get to use th …

We had Mary from ClassBento come with her partner to take some photos during the last Introduction t …

In July we ran the Off-cuts challenge on the Australian Beginner Knife Making Group on facebook.Here …