Australian Knife Making Awards is an online, free knife making competition organised by Nordic Edge on the Australian Beginner Knifemaking Group on Facebook every year in May.
We could not have put this on without our sponsors, and we are very grateful for the prizes from:
Aussie Outback Supplies
Olight Australia
Aussie Woodsmith Magazine
Hare & Forbes Machineryhouse
Australian Knife Magazine
Last night the Winner Announcements were made on the group by our hosting team Darren Ilias, Riley Burns and head judge from the Australian Knifemakers Guild Christian Mathieson.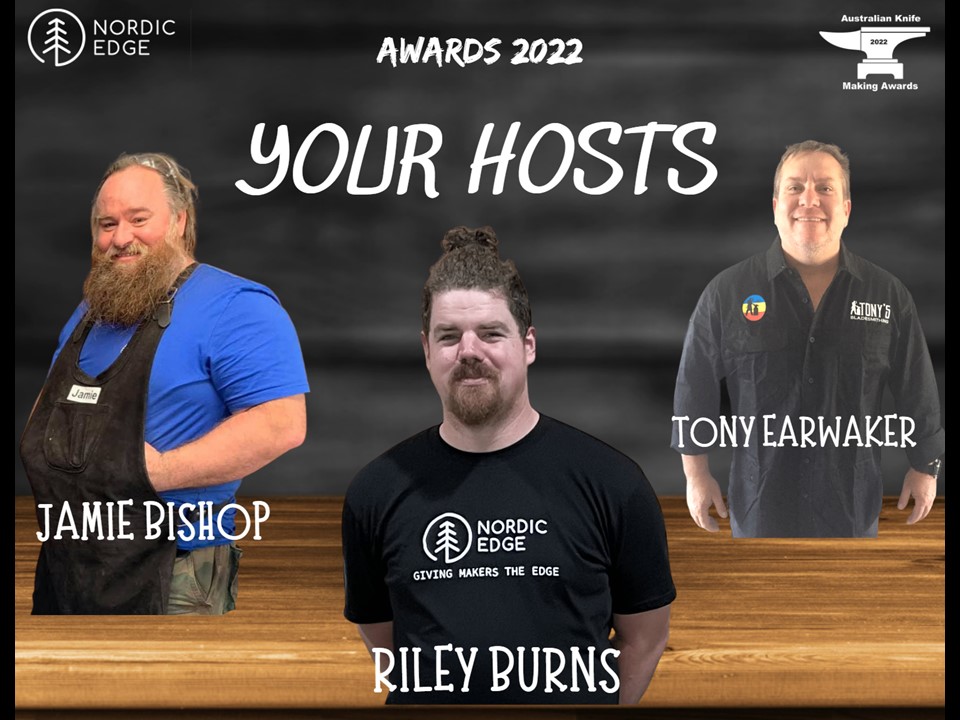 There was too much to go through to cover it all here, but here are the 15 winners across the 5 categories.
We were blown away by how good these knives are, not sure if we can continue to call this the "Beginner" awards!?
In the Awards 2021 there were 80 knives entered across the 5 categories, with the Best Beginner Outdoor Knife category the most popular - 38 of the knives were for this category.
The first category out was "BEST KNIFE FROM KIT", aimed at makers using ready-made blades and then making their own handle. This category was judged by the Australian Woodsmith team, led by Editor Chris Clark and with knife-collector Andrew Smith and knife maker Stu Dennis making up the rest of the panel.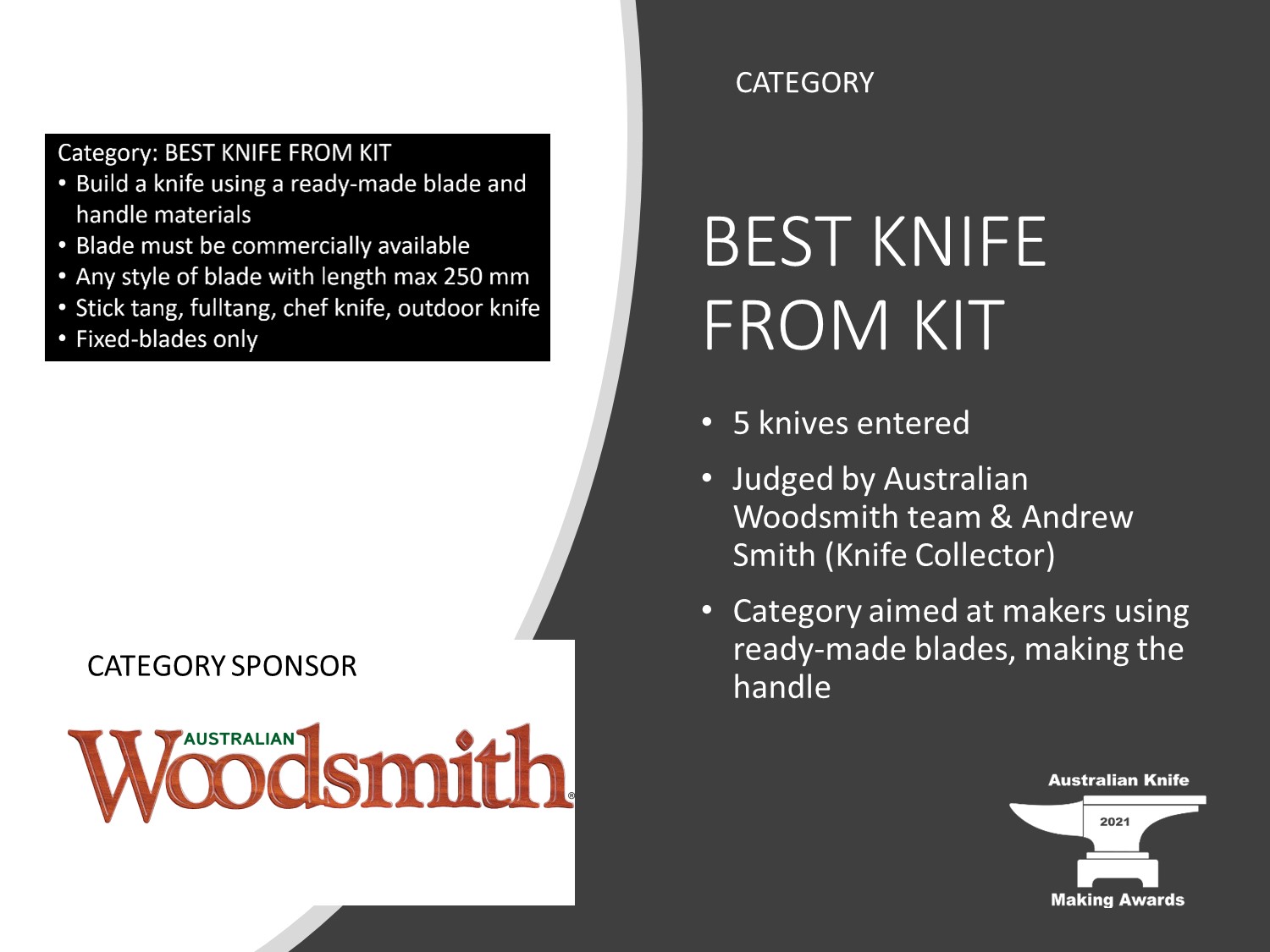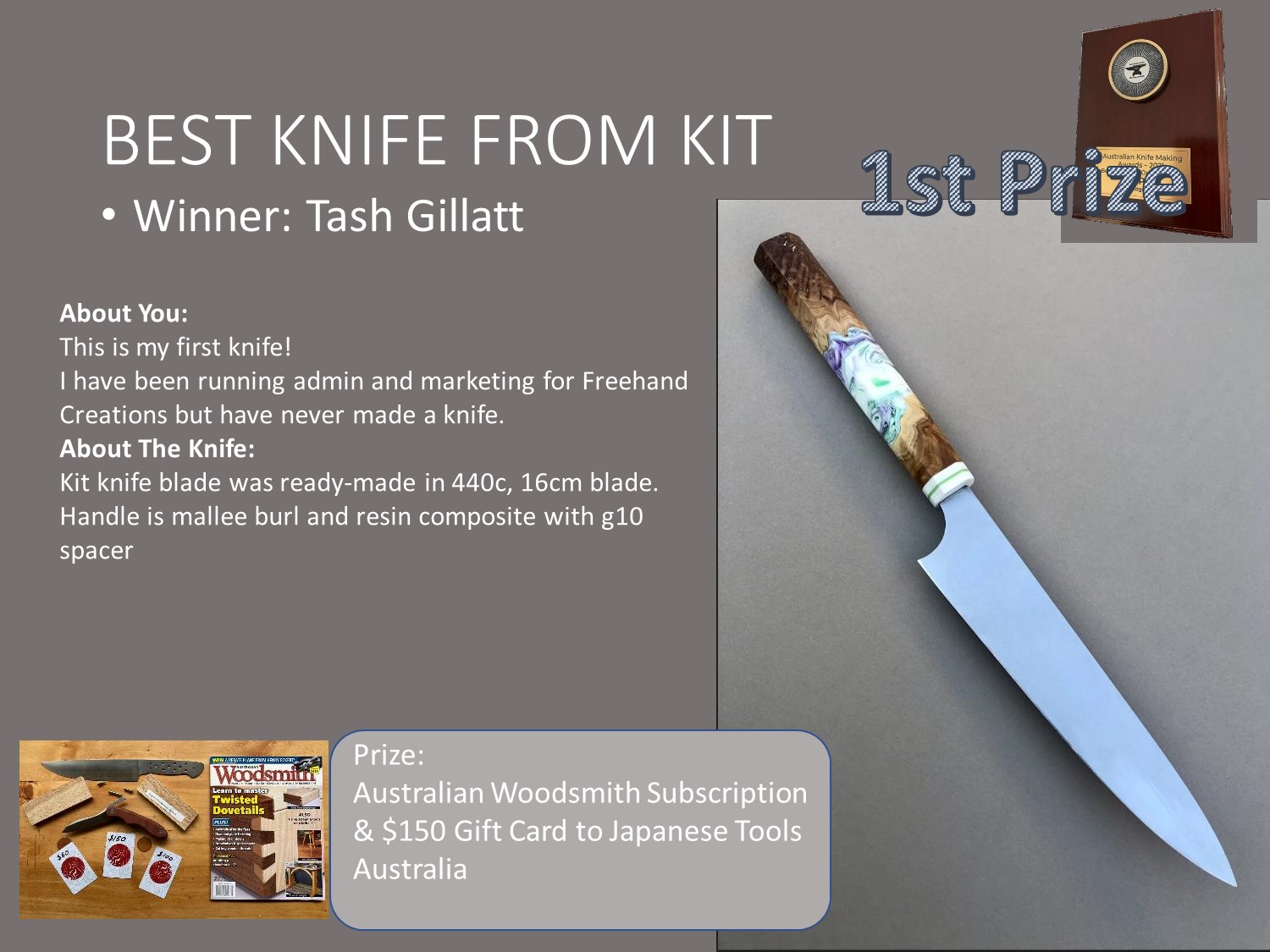 The next category was "BEST BEGINNER CHEF KNIFE" and this was a popular category as well, with 23 knives entered. This category was judged by the Australian Knifemakers Guild.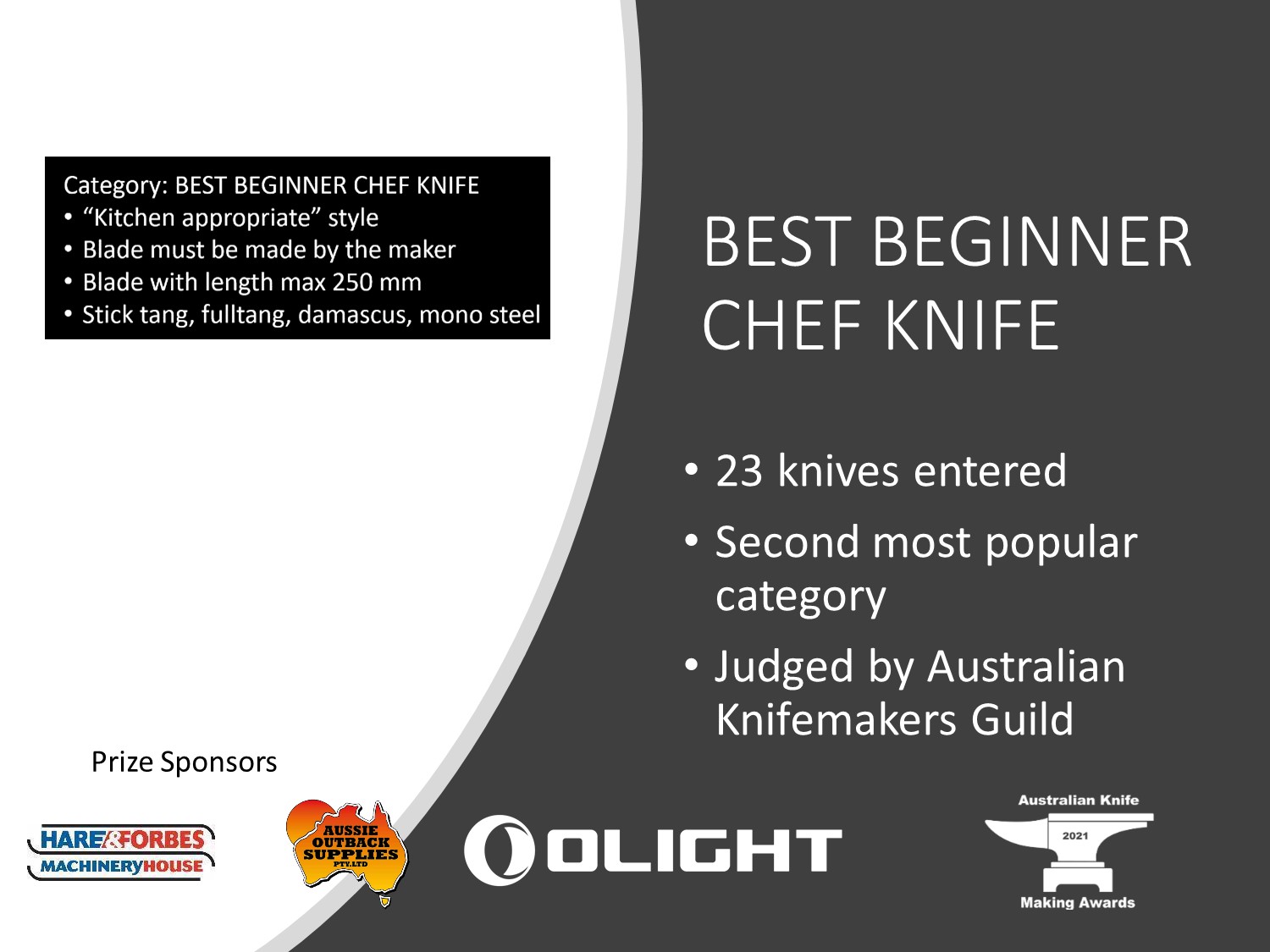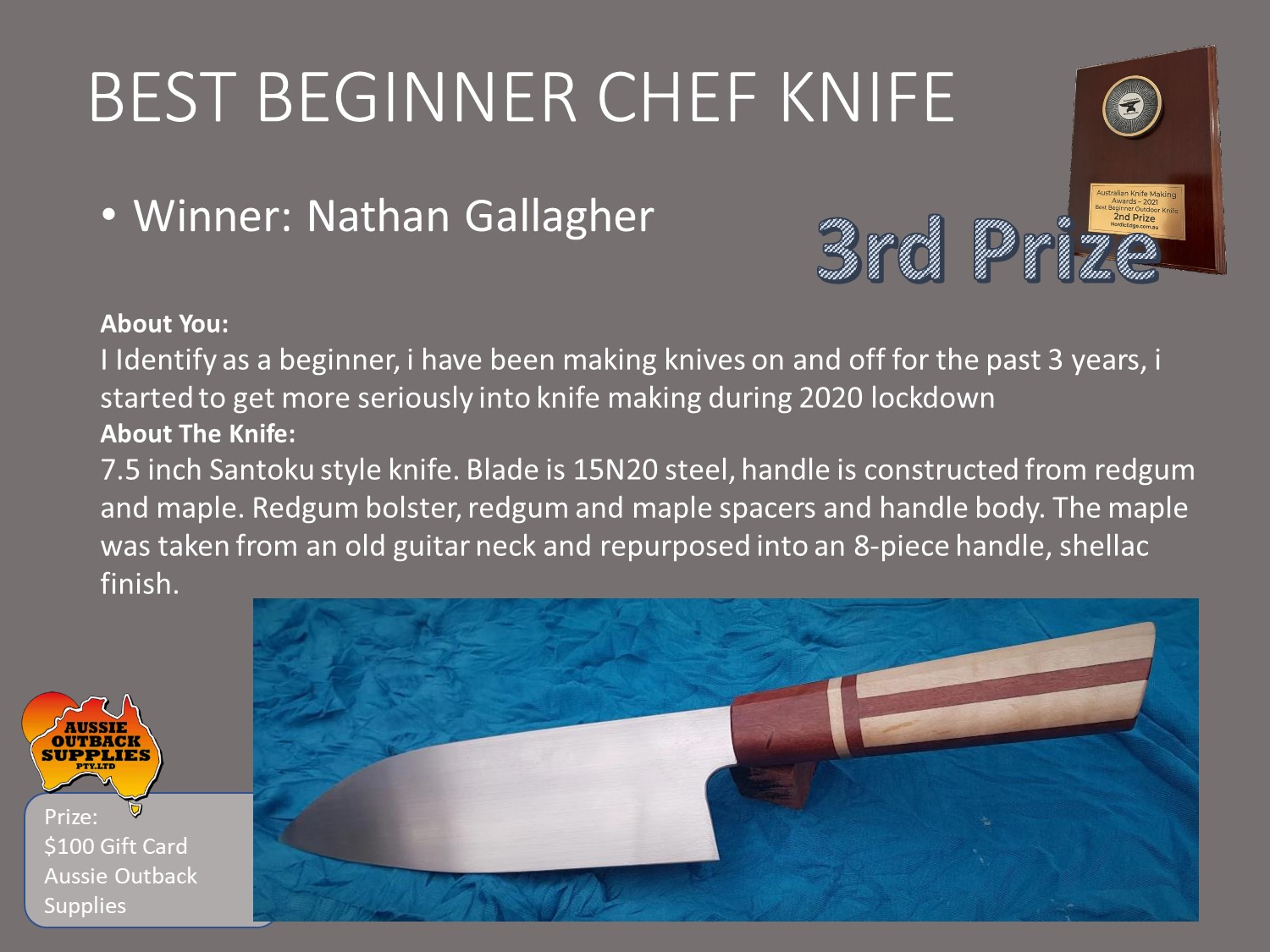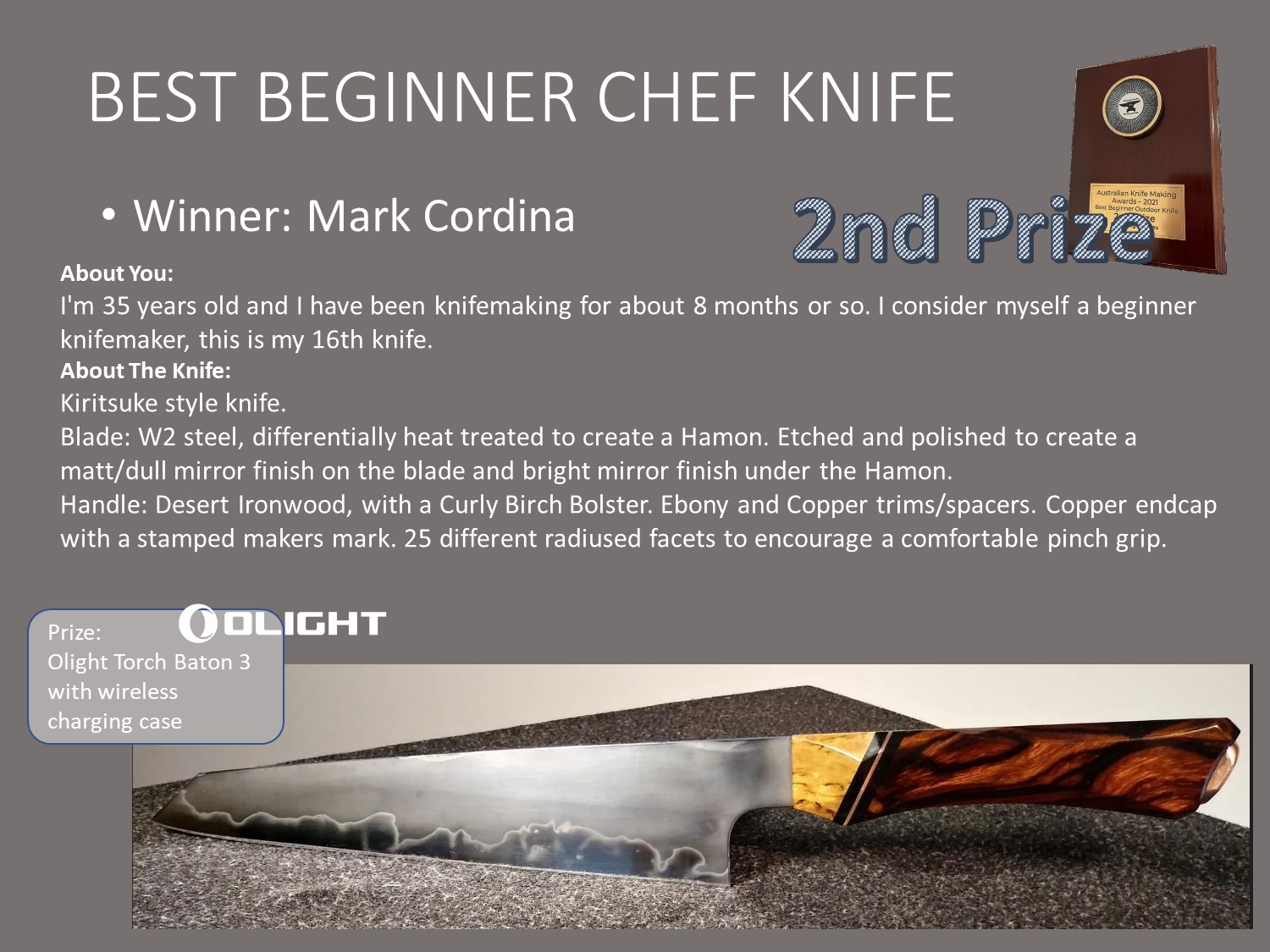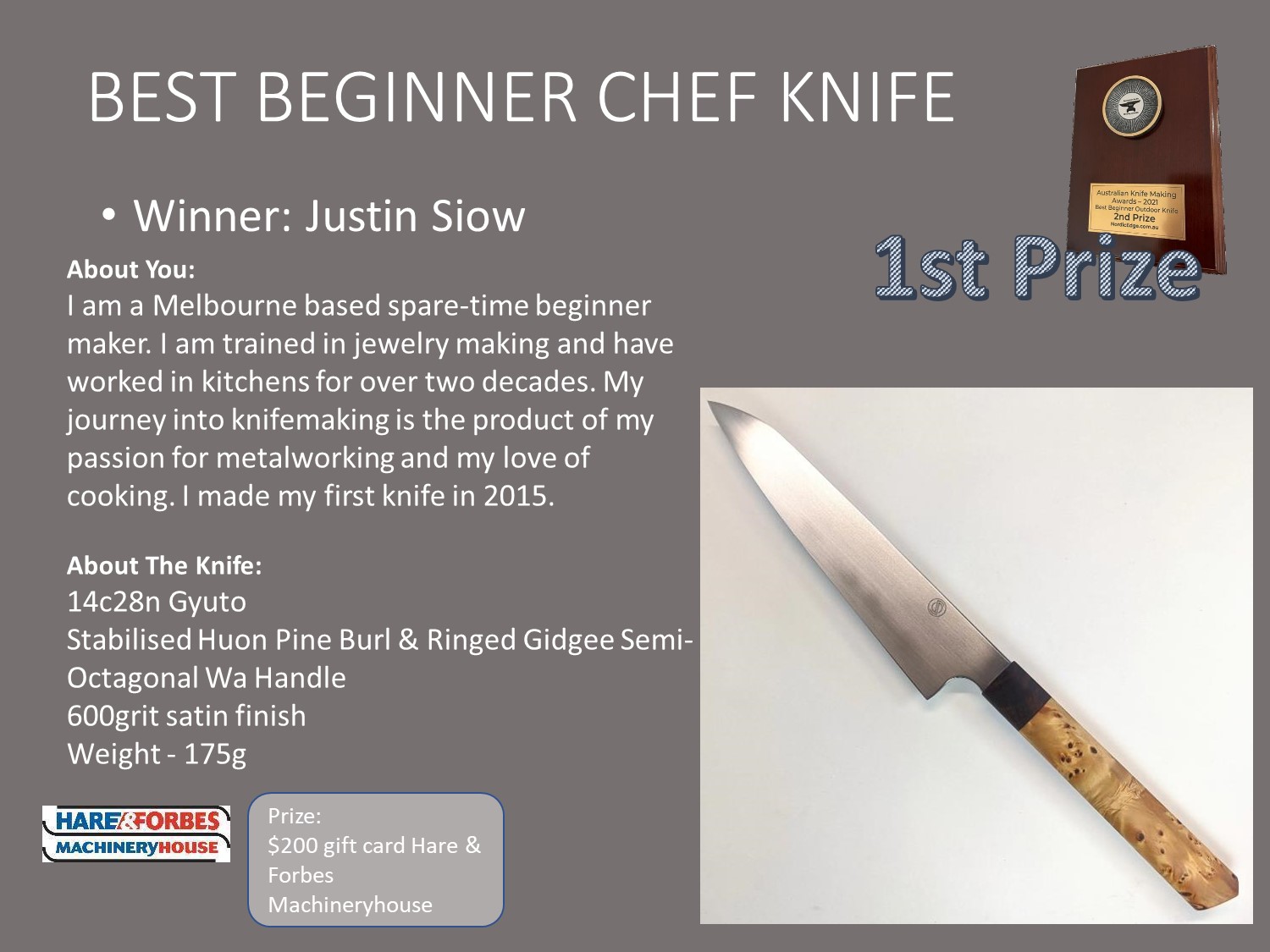 The first of the "Open" categories was then the "BEST FULLY FORGED KNIFE";
This is a different category not only for being open to anyone as opposed to the Beginner categories, but also that it is a competition of forging skill. Little or no grinding is allowed, and no other materials than steel can be used. This is not to limit the maker but to force the display of skill in actual forging to shape as opposed to cleaning up on the grinder.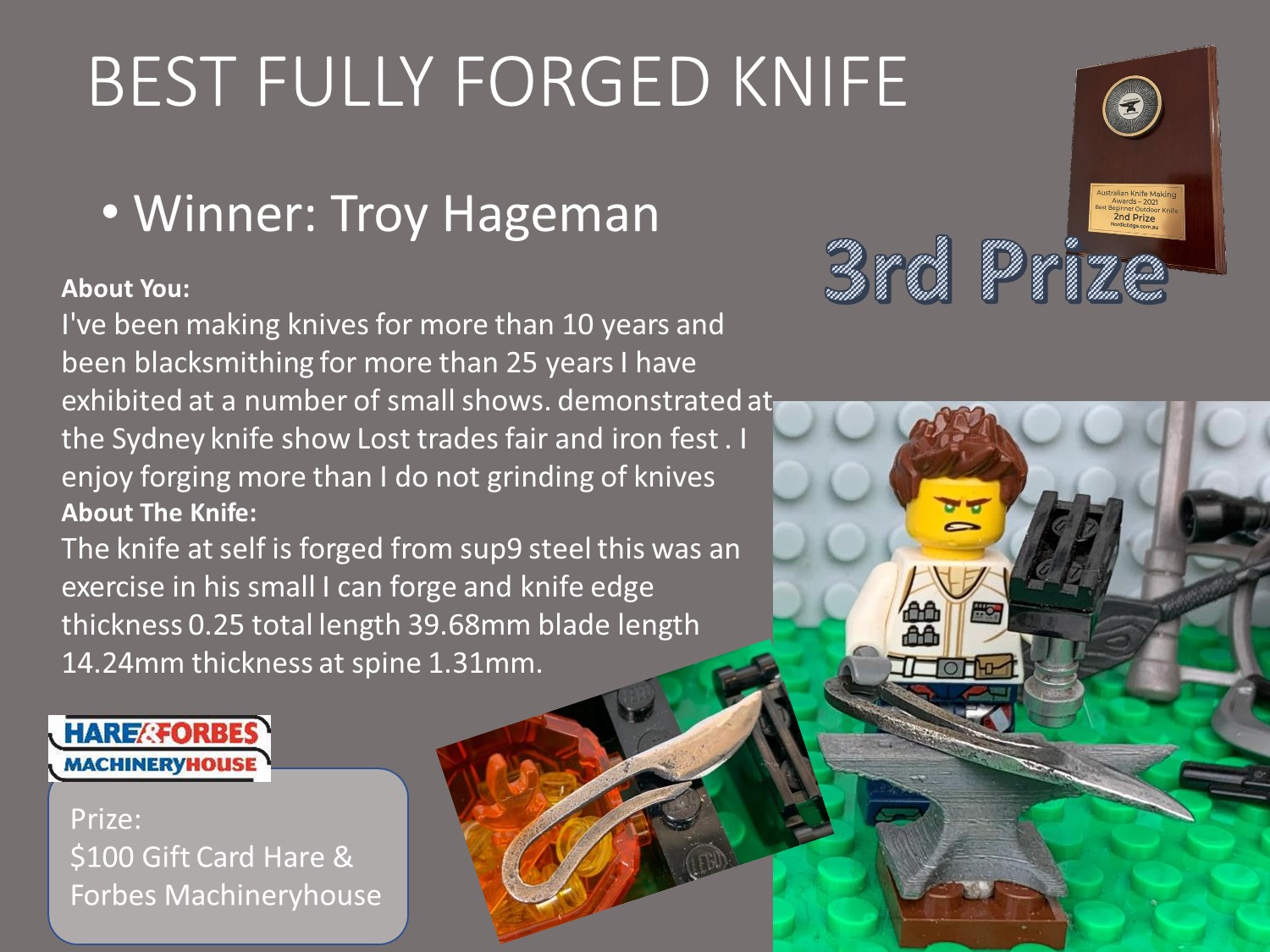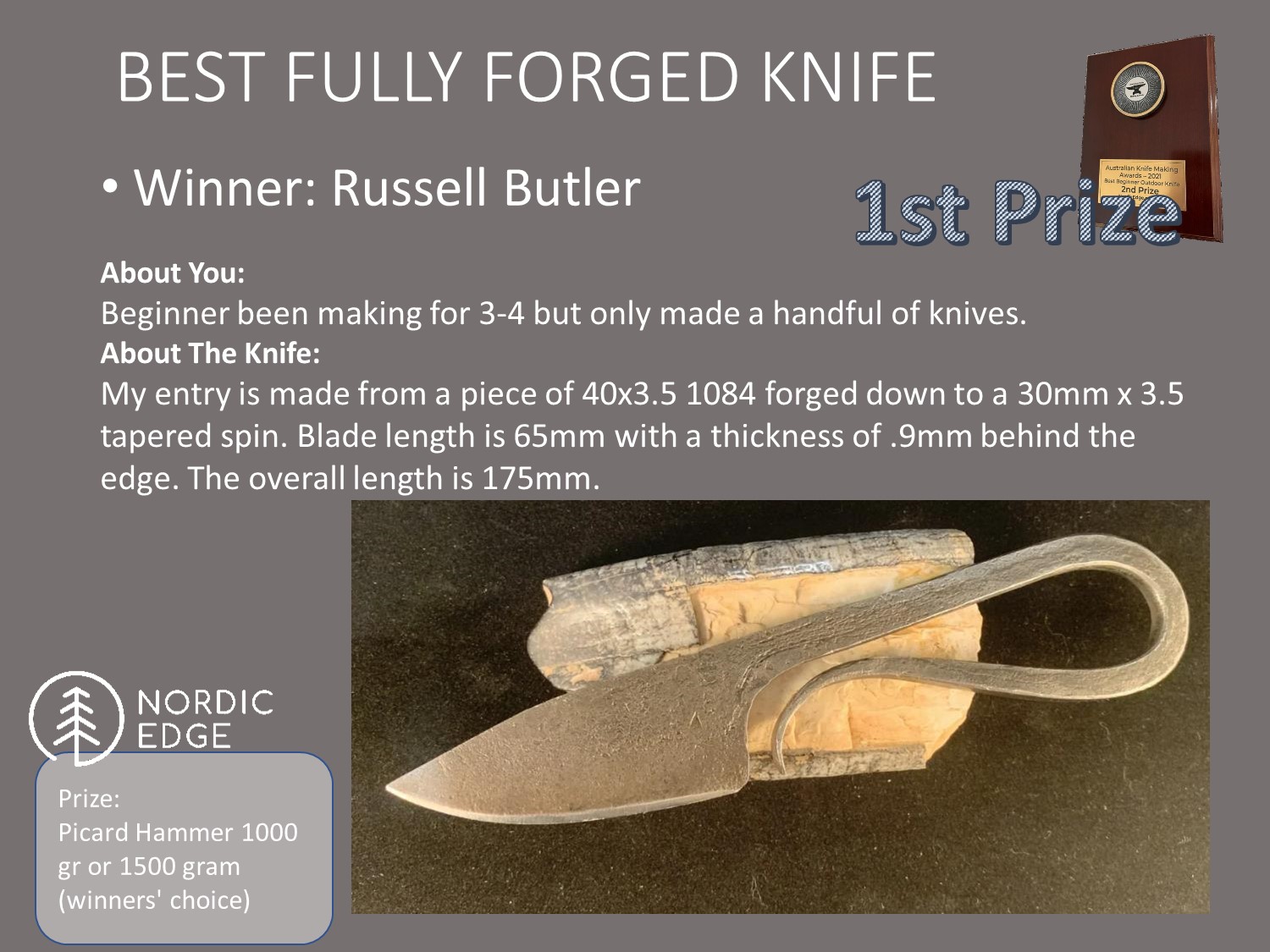 Then we had Riley, Darren and Christian go through the most popular category of the Awards this year (as last year), the "BEST BEGINNER OUTDOOR KNIFE"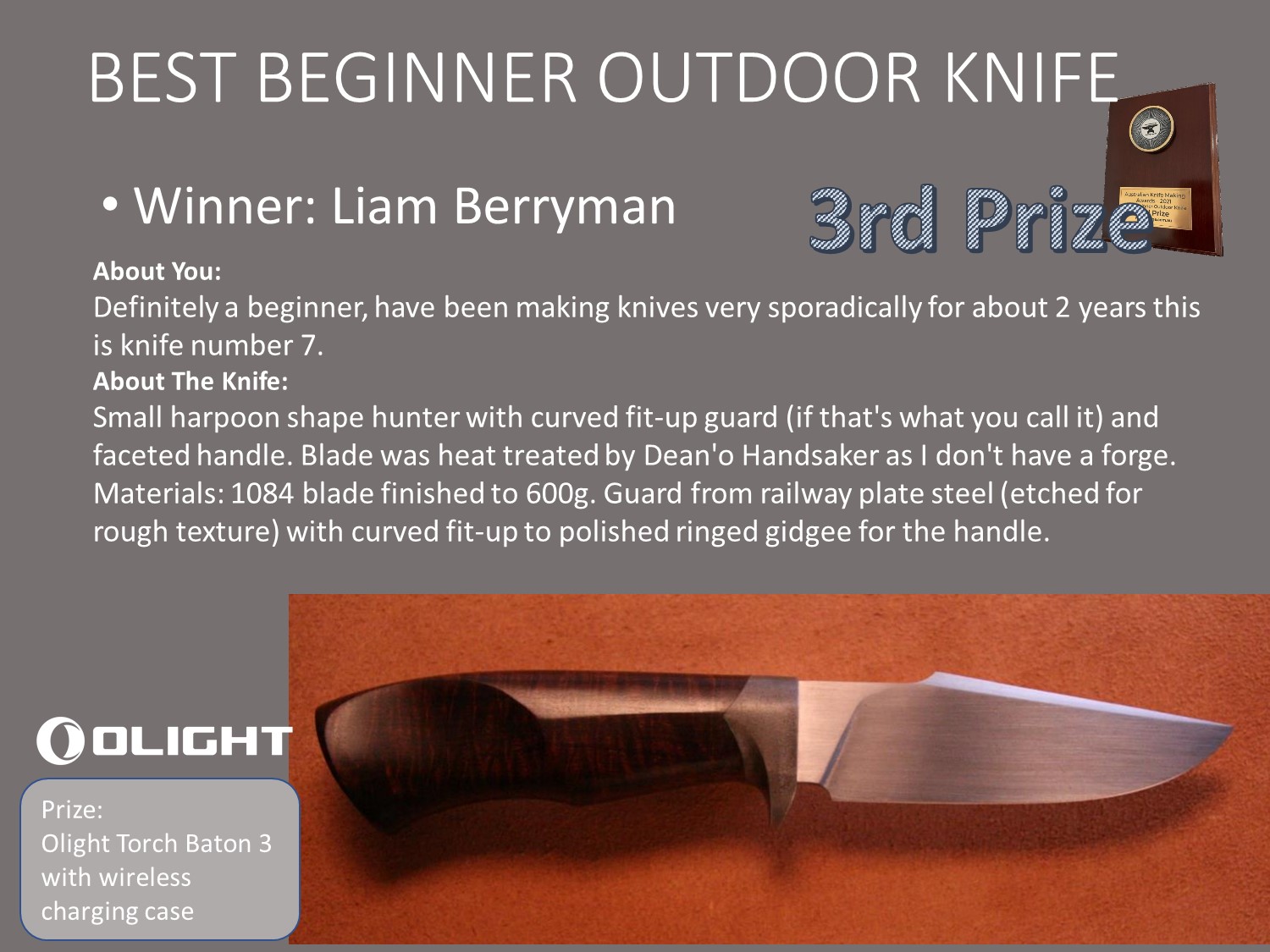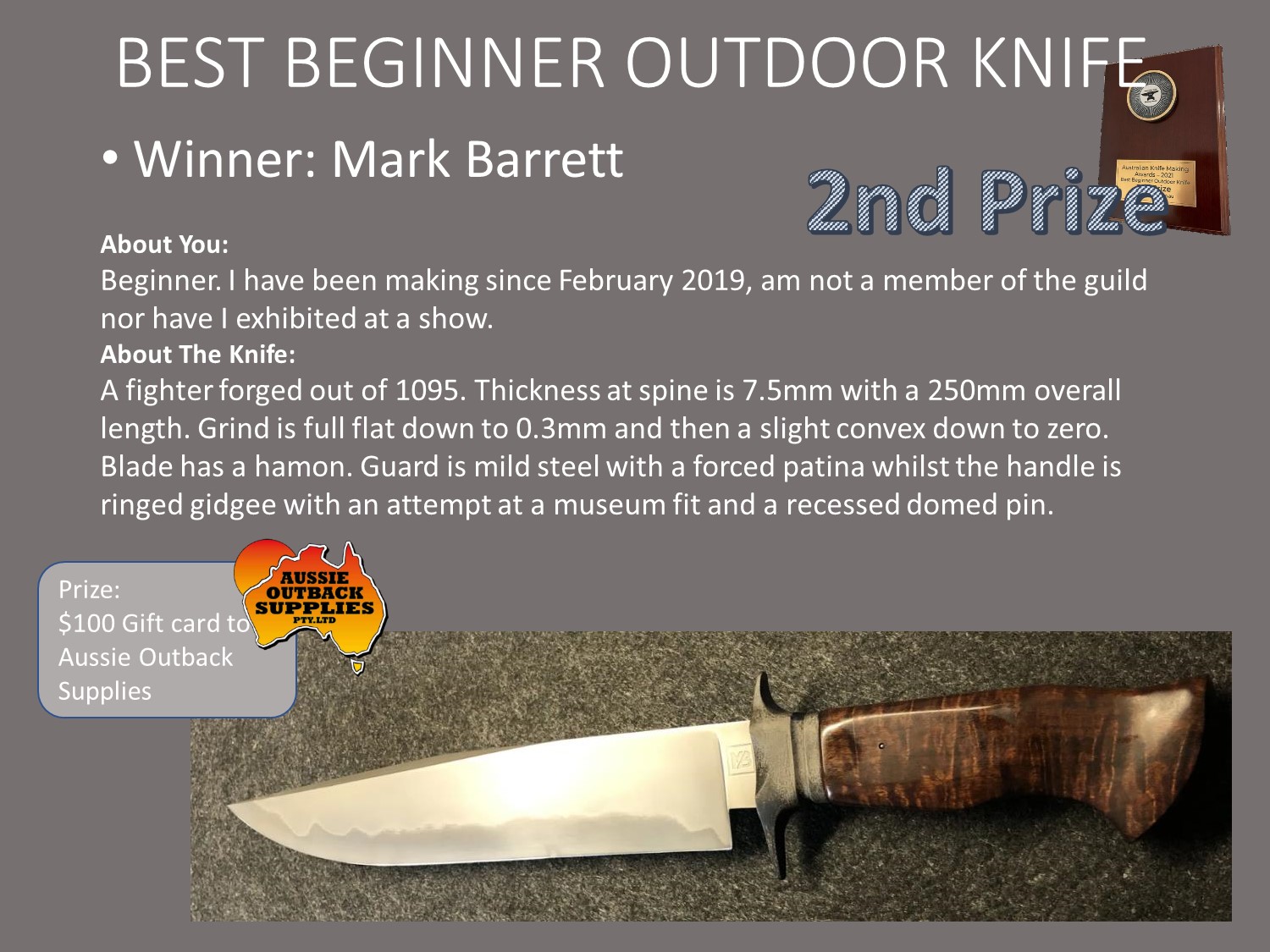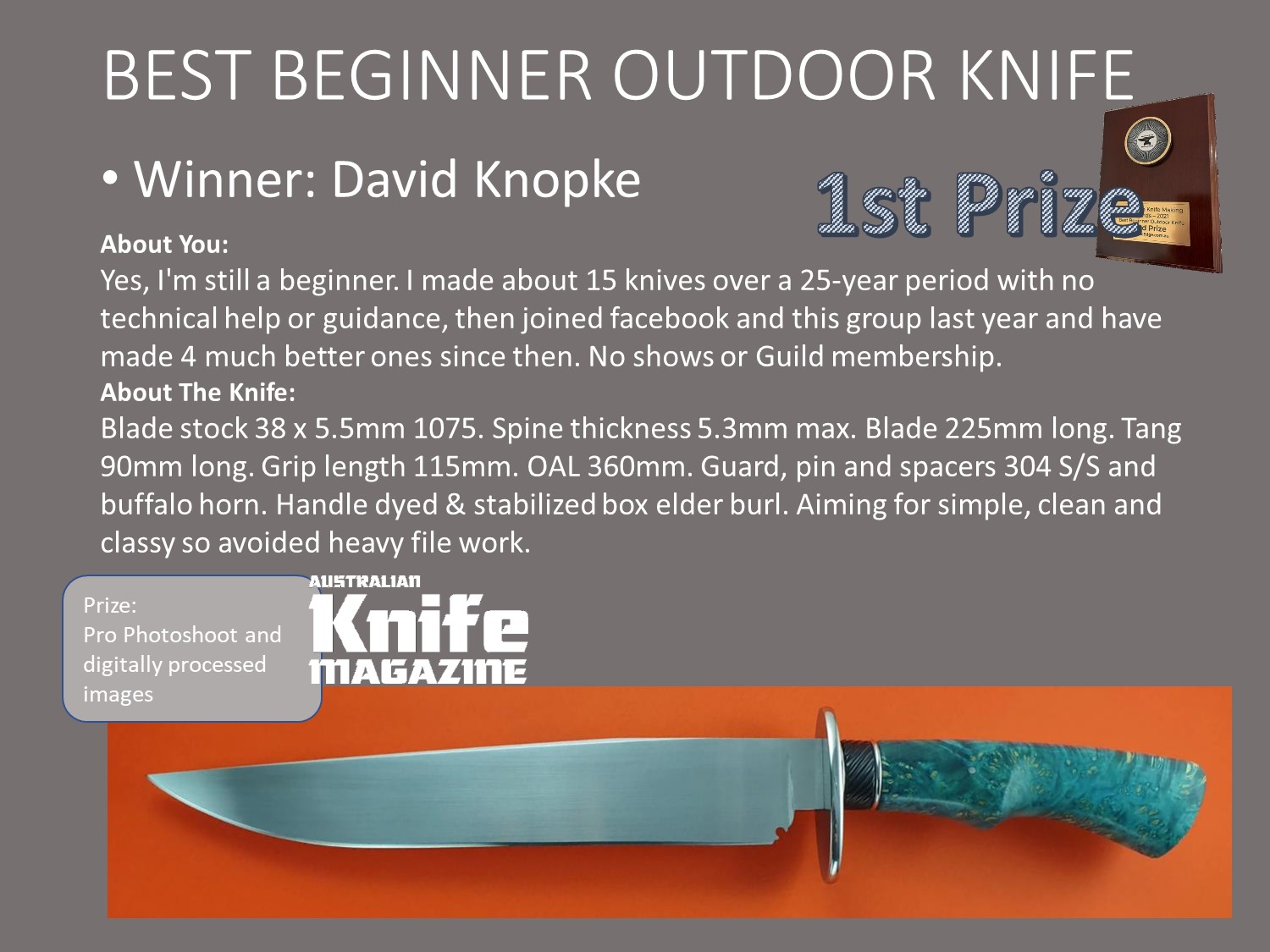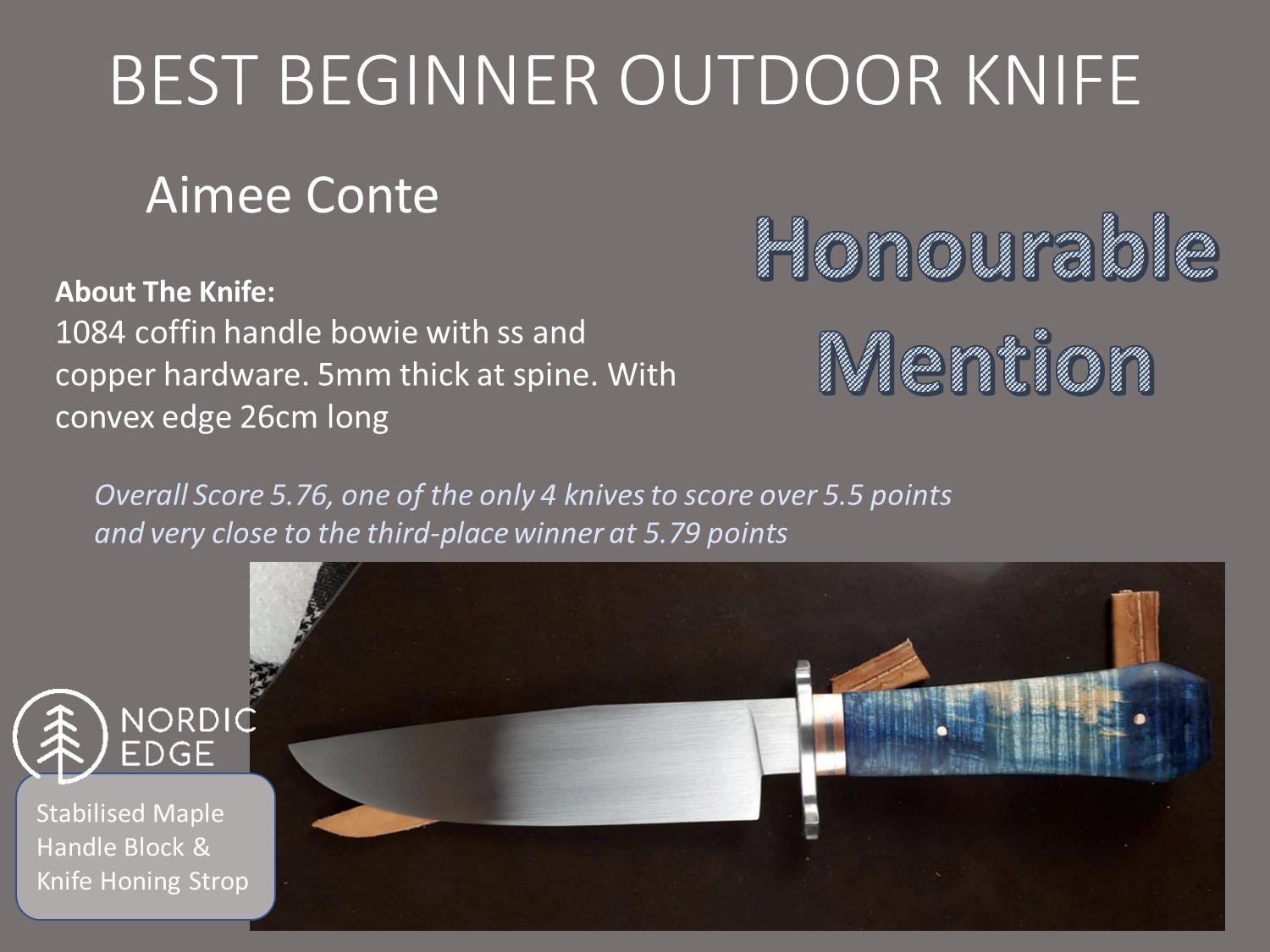 The last category of the Winner Announcements was the BEST IN SHOW, this is the only other "Open" category together with the forging competition and is open to all makers in Australia and New Zealand who are members of the facebook group.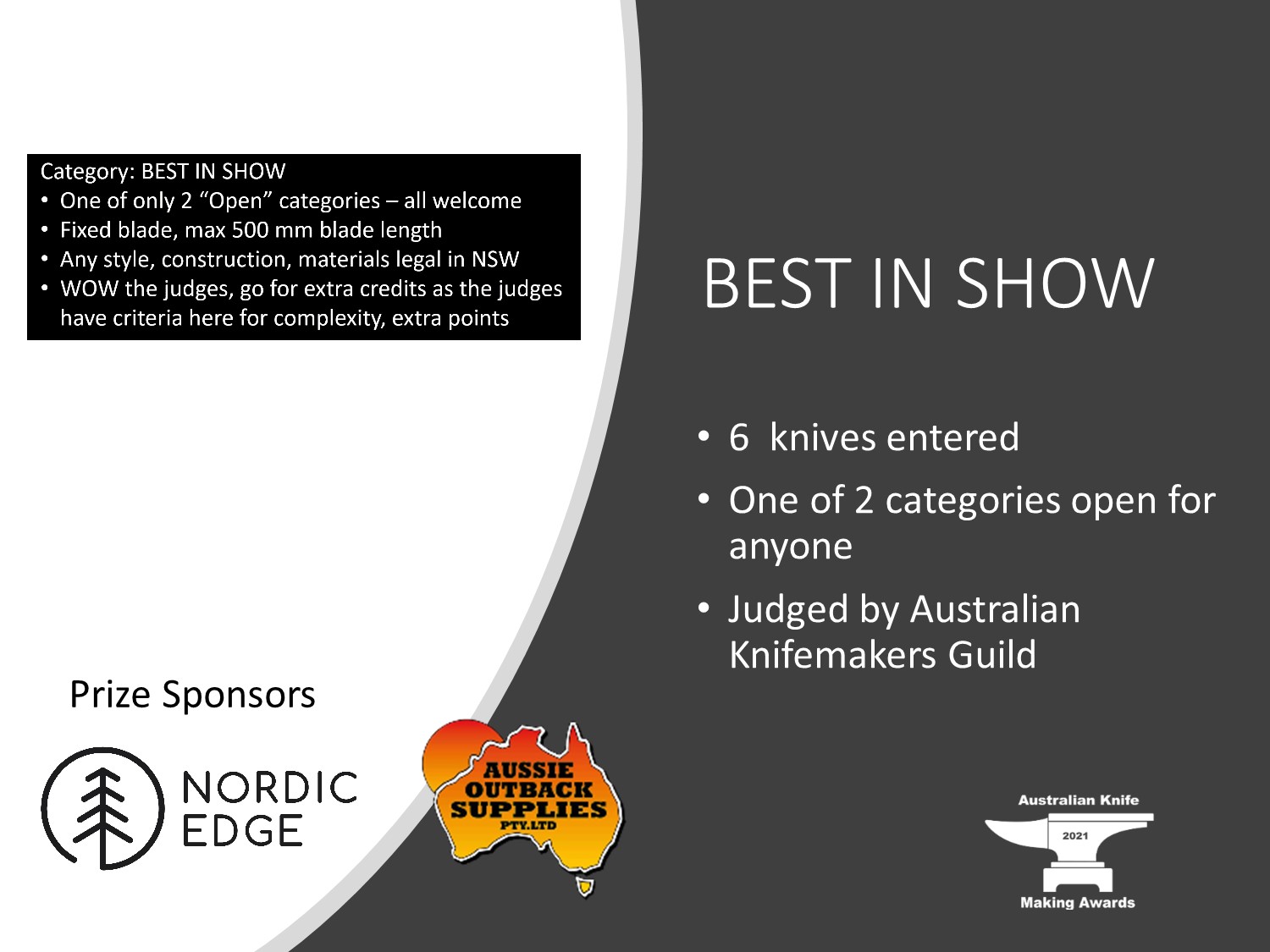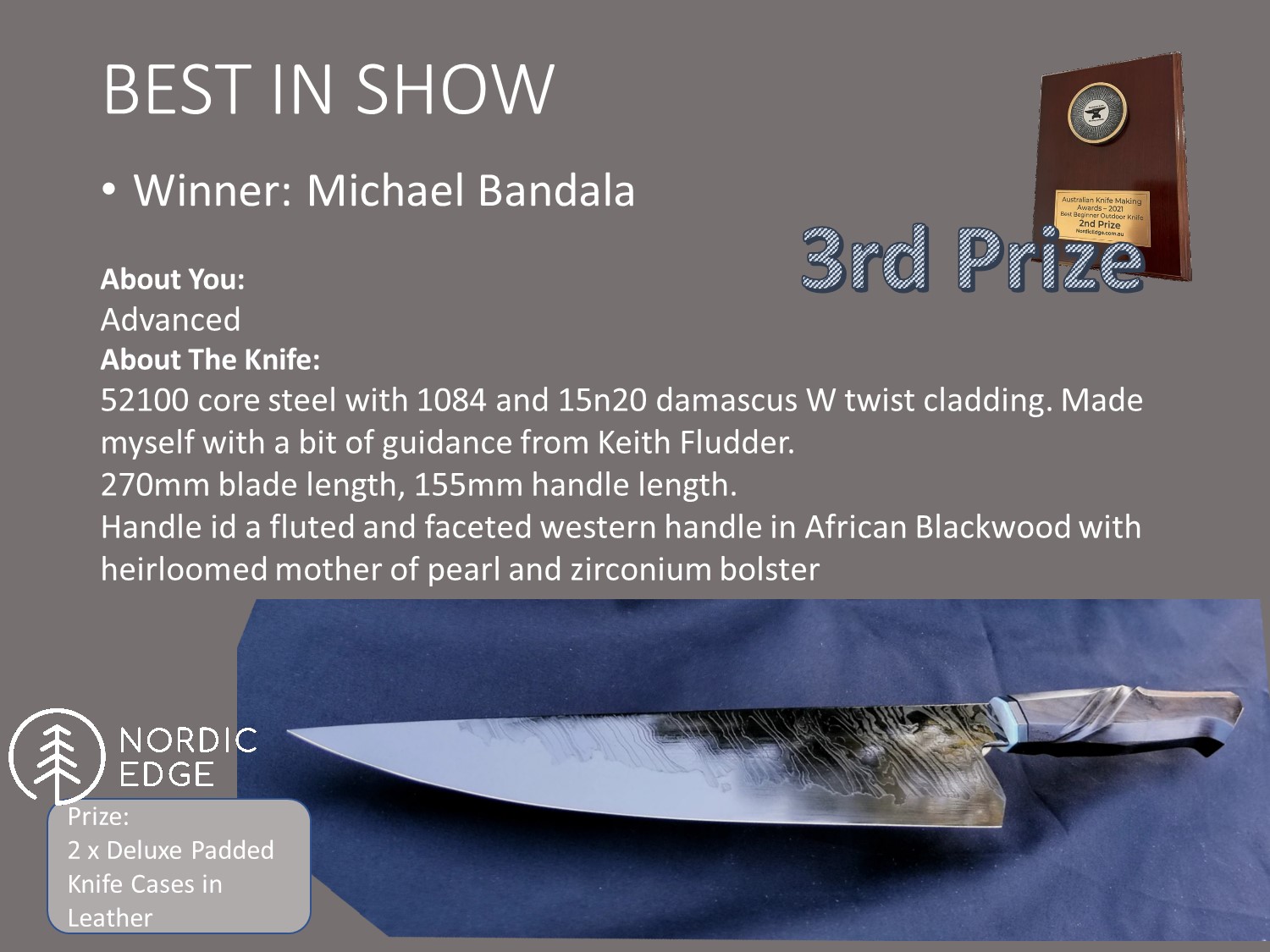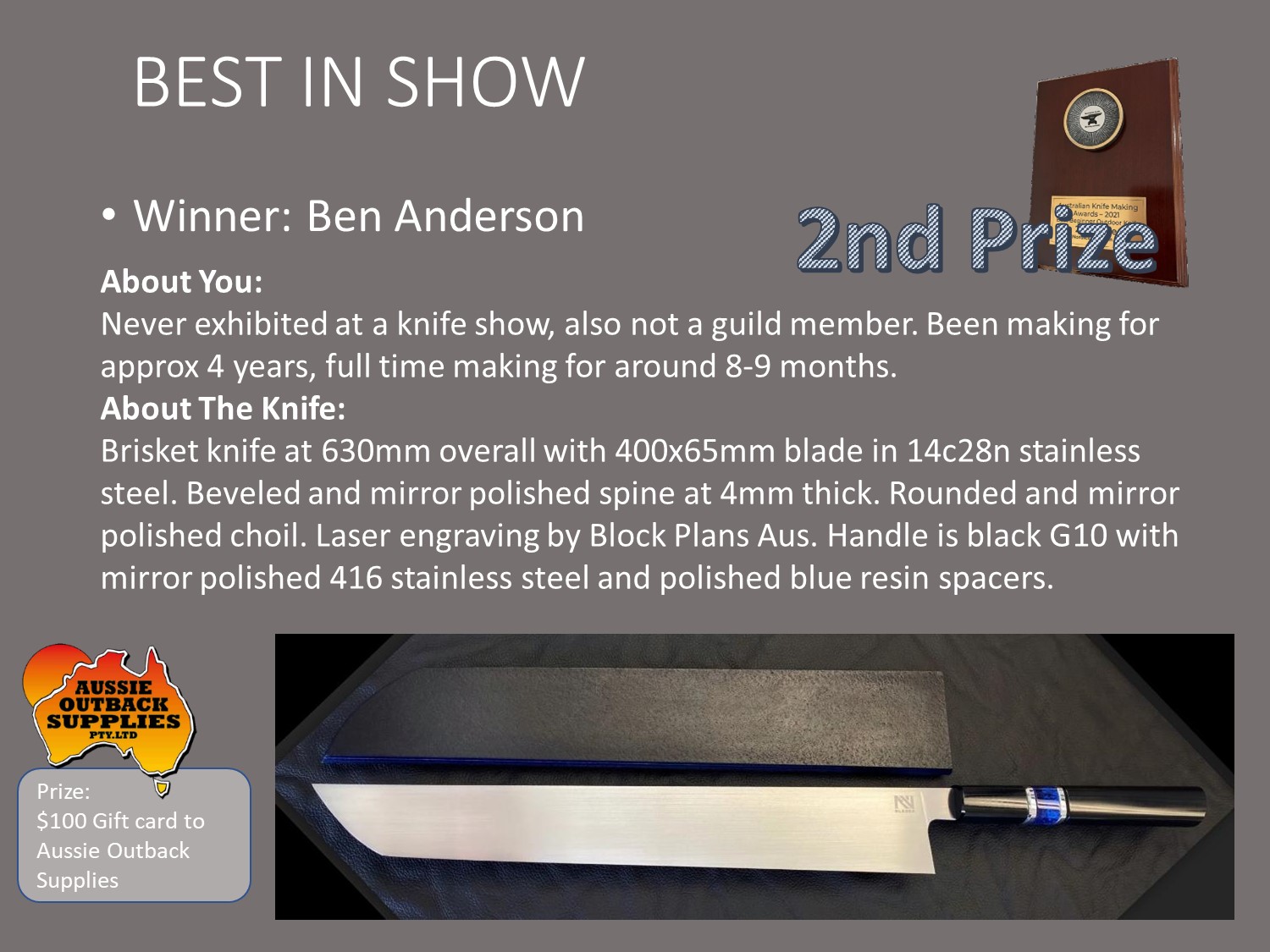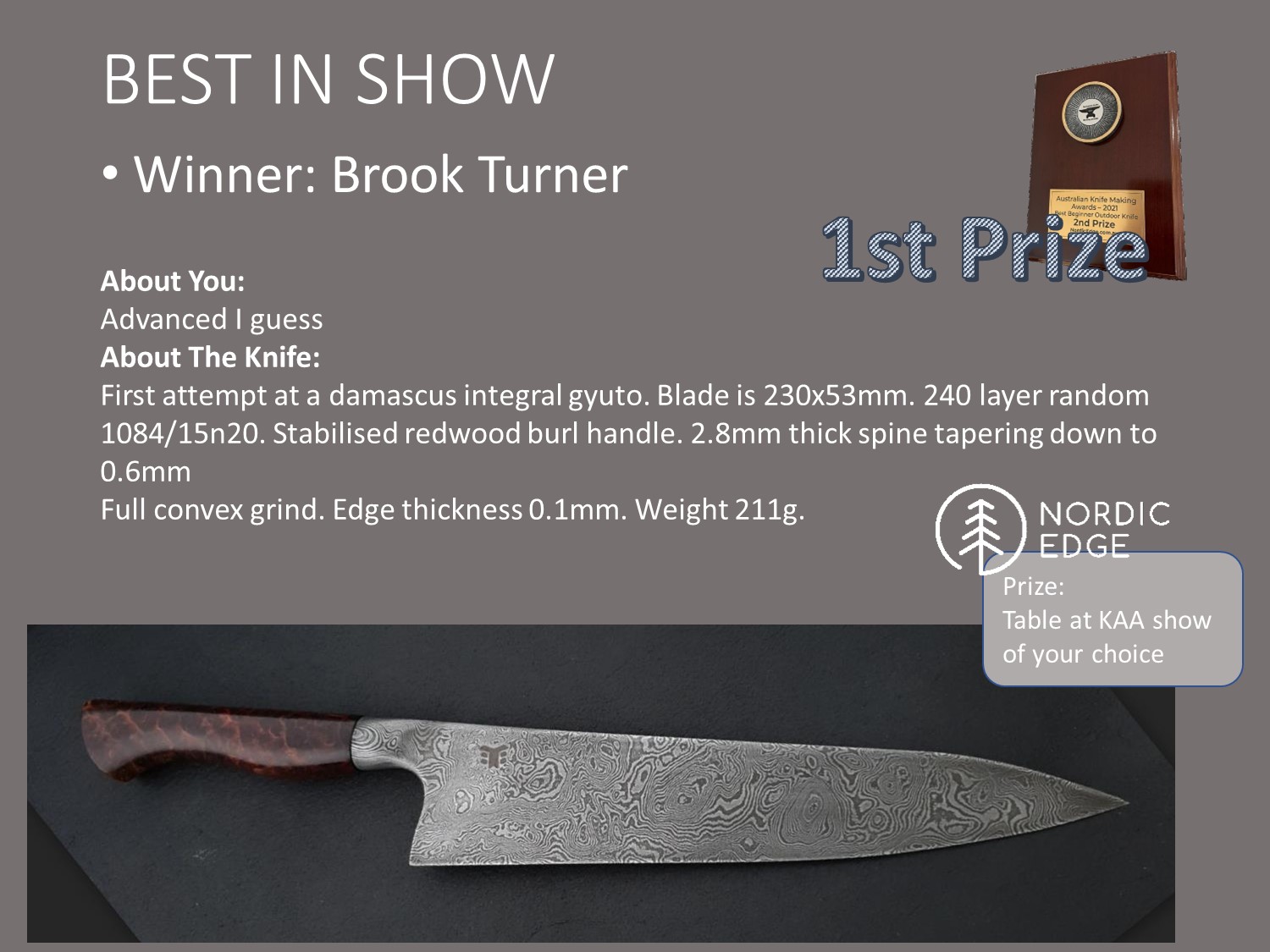 Thank you to everyone who took part in the weekly live streams on the group, to our sponsors and to all the makers who made the knives and entered!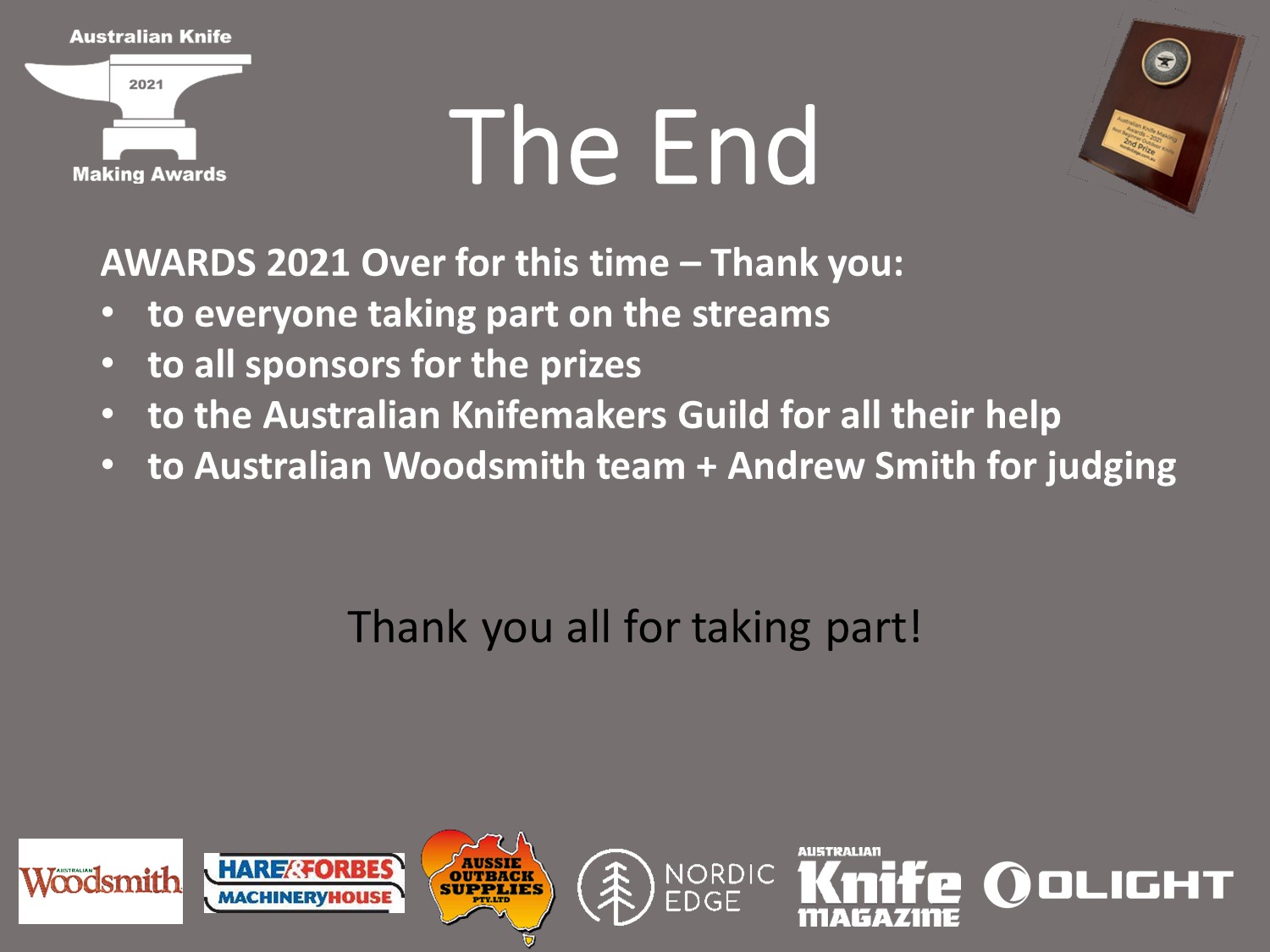 Recent Posts
Australian Knife Making Awards is an online, free knife making competition organised by Nordic Edge …

Beginner Knife Making TipsBy Dwayne Williams, Australian Knife Making Awards 2020 WinnerHi all,Bjorn …

Daniel Dashevsky posted his latest chef knife on the Australian Beginner Knifemaking Group …