Plane Old Iron Forge
Jacob McNamara at Plane Old Iron is working hard on a new batch of 2.5 lbs rounding hammers for Nordic Edge this week.
Rounding hammers is a popular style amongst knife makers and hobby blacksmiths, made popular on youtube by Brian Brazeal, Alex Steele and others.
Here is Brian Brazeal showing why he thinks this is a great hammer style:
The reason rounding hammers are popular is the "squashed basketball" round head that can be angled to be used as both a straight and cross peen - creating the "one hammer to rule them all" kind of style.
Jacob makes a series of different hammers styles for Nordic Edge;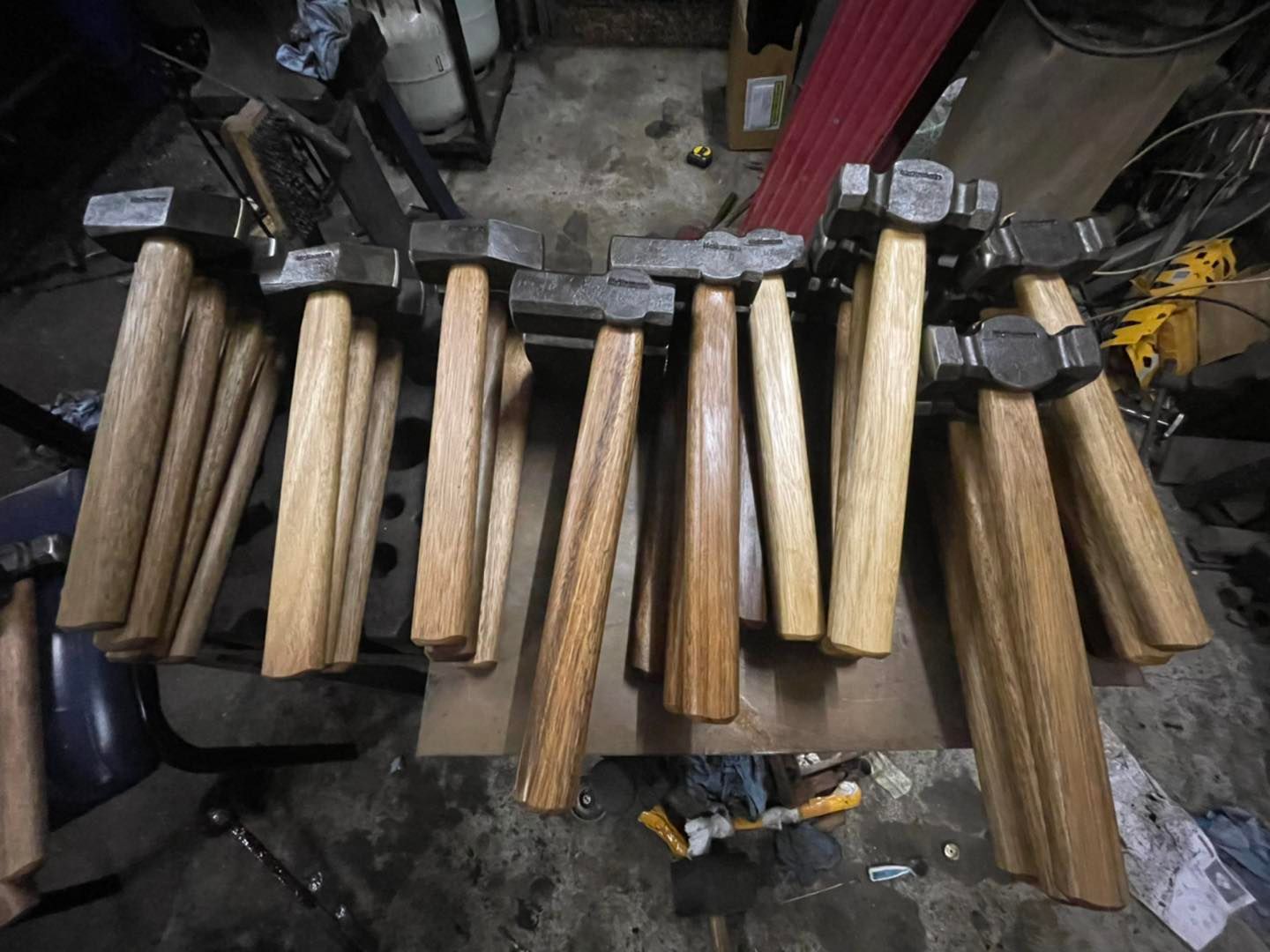 They are high-quality hammers, each one made in Australia. The 2.5 lbs is one of the favourite styles used by students in the workshops we hold at Nordic Edge due to being big enough to move metal and not so big as to wear you out.
There is a 3.5 lbs pound version of the hammer as well, for when wanting a heavier model.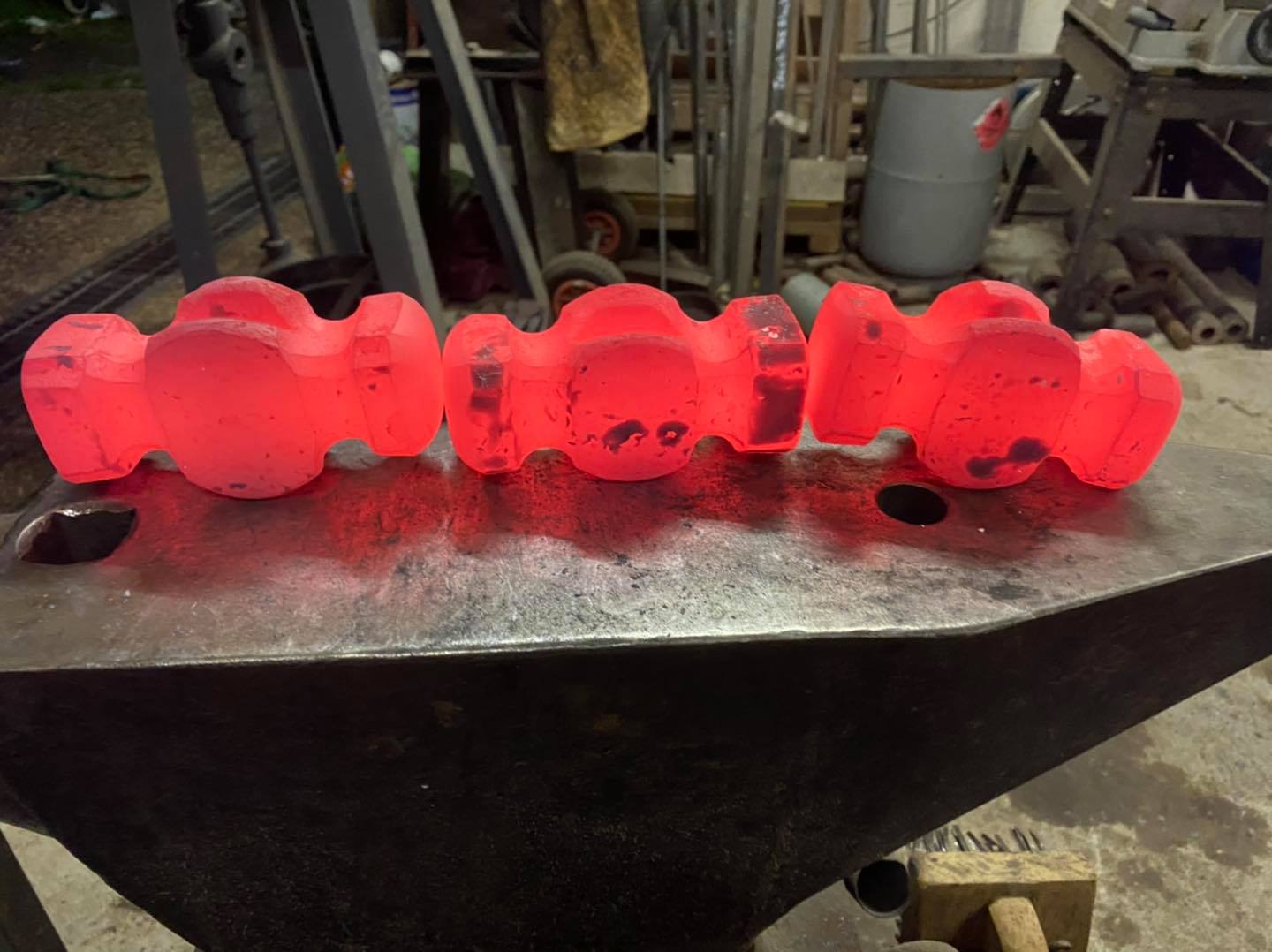 Hammer making workshop:
If you have always wanted to make your own hammer, Jacob offers workshops in Newcastle, NSW: LINK
Here is a happy student after a succesful workshop at Plane Old Iron,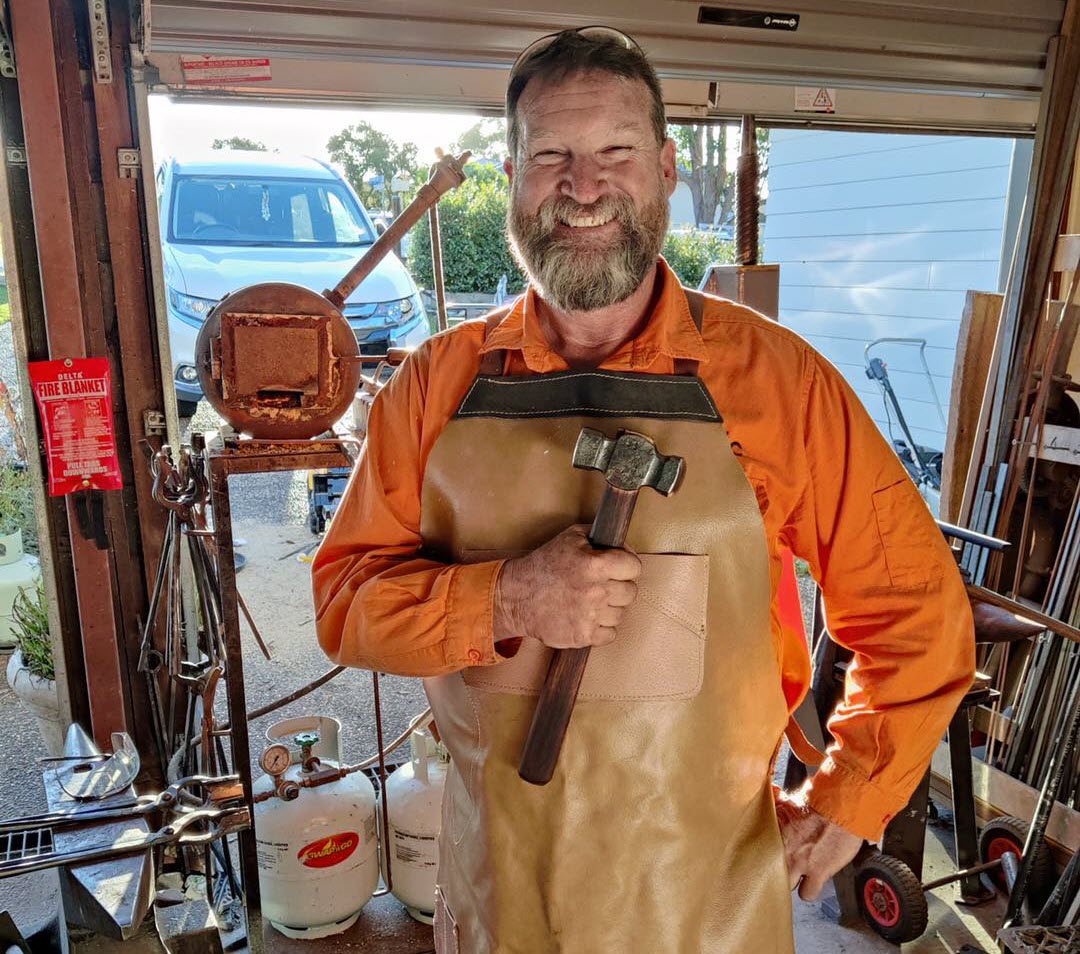 Jacob uses a combination of power hammer forging and hand hammer forging, grinding and finshing techniques to make each hammer. The faces are ground and polished, the hammers are heat treated to a good working hardness, and dipped in linseed oil. If you hammer has a golden hue when it arrives, it will be from the linseed oil.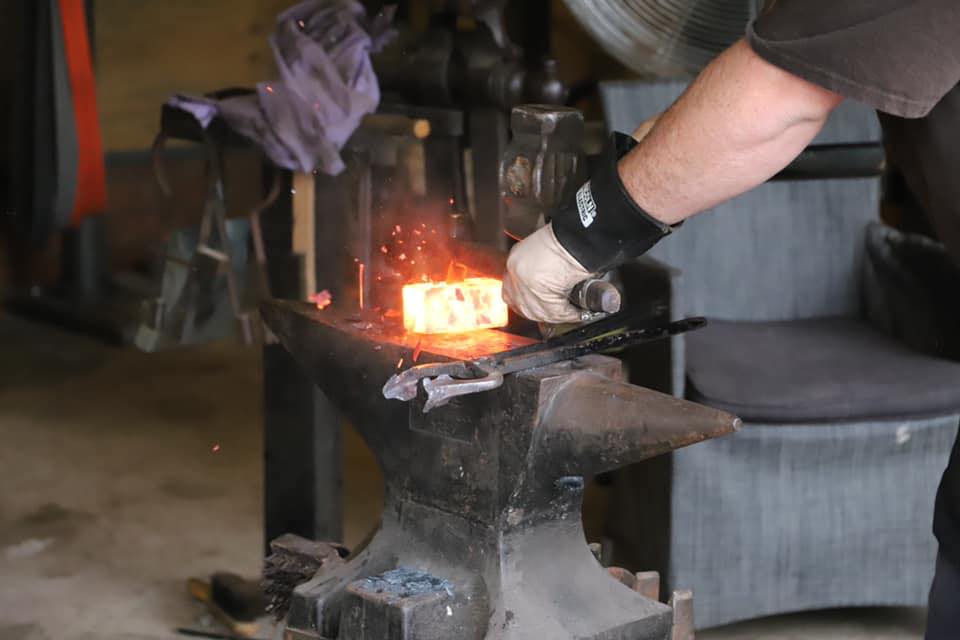 Why buy a quality hammer?
It is like with a lot of other utility items, be it a watch, car or ...knife. You can get a perfectly working knife for $20 at a super market, but many of us choose to make and buy quality tools and knives for the joy of using well made, beautiful tools.
It is the same way with a hammer, many want a nice hammer when forging for a bit more fun and for putting a smile on their face when picking it up. Look at the tempering colours on this hammer head, that is nice!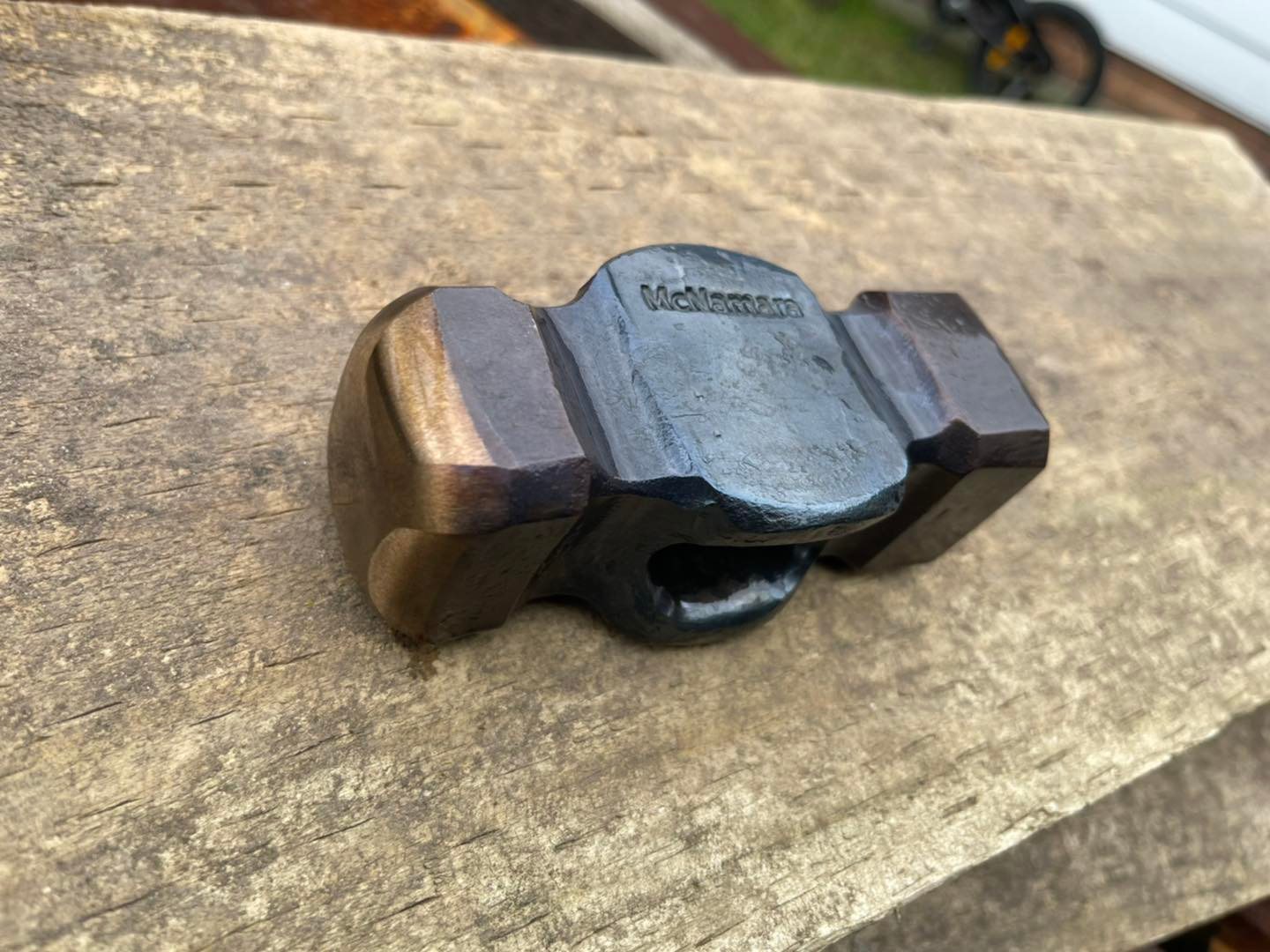 Support the Australian maker community
When you buy a Plane Old Iron hammer or other tool, direct from Jacob at LINK, or here at Nordic Edge, you are supporting an Australian blacksmithing business -as well as getting a quality tool that will last for a long time.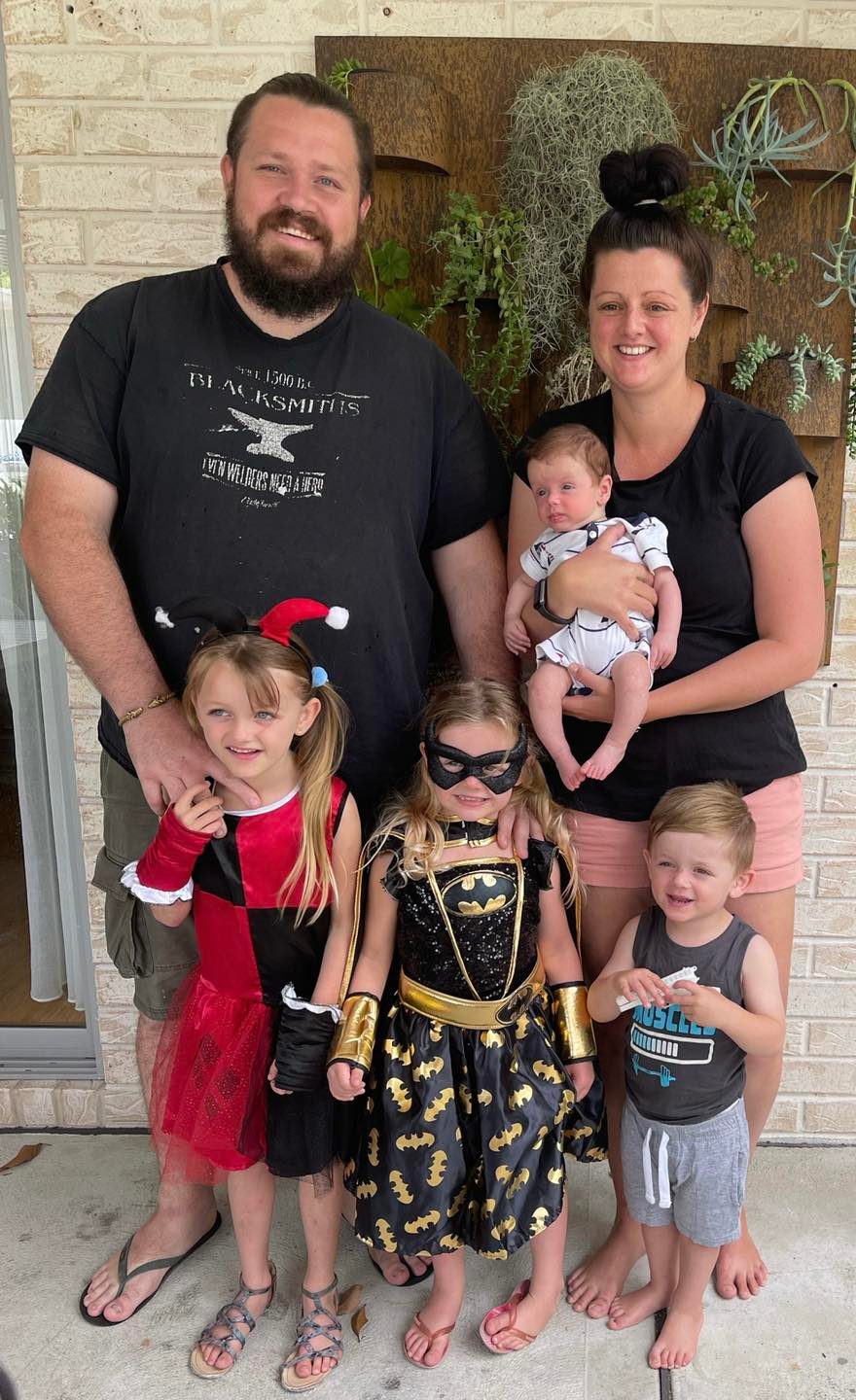 Recent Posts
Looking for an affordable knife making grinder? 2 x 72" belt sizeTilts for horisontal use when need …

By Bjorn J, 13.06.2022BLADE show is the biggest knife show in the world, held each year in Atlanta, …

Here are the slides from the Winner Announcements from the 2022 Knife Making Awards!We had such a go …